Hezbollah Condemns Arrest of Bahraini Opposition Leader
TEHRAN (Tasnim) – Lebanese Hezbollah Movement, in a statement, condemned the recent arrest of the secretary general of Bahrain's main opposition party al-Wefaq National Islamic Society, Sheikh Ali Salman.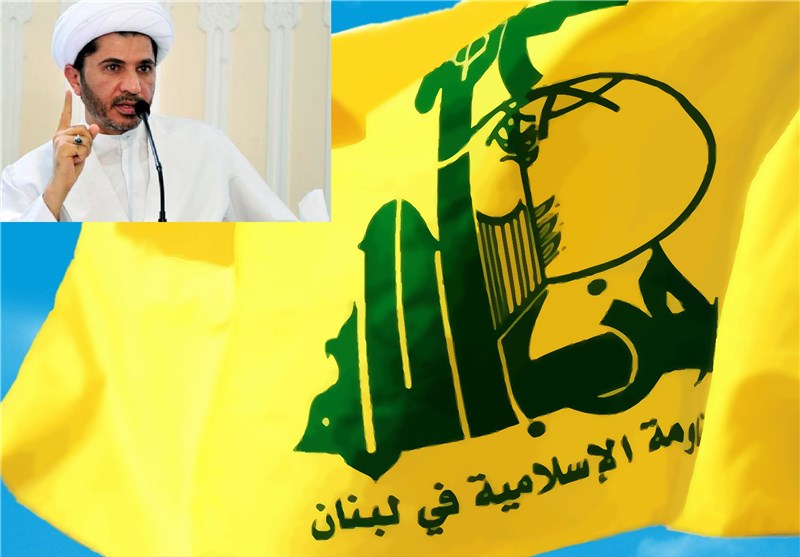 In the statement, Hezbollah warned about the consequences of the Al Khalifa regime's move, describing it as "dangerous".
The resistance movement also called on the United Nations and the Arab League to pressure the Bahraini regime to immediately release Sheikh Salman.
In another statement on Monday, the European Union also cautioned against the dangerous move by the Al Khalifa regime.
"The arrest of Sheikh Ali Salman on 28 December marks a further step in the confrontation between a part of the opposition and the authorities of the Kingdom of Bahrain that carries the risk of jeopardizing an already difficult political and security situation," the statement said.
"Only a process of national reconciliation, without preconditions, can ensure stability and prosperity for Bahrain's citizens," it added.
Earlier, 37 human rights organizations also demanded the immediate and unconditional release of Sheikh Salman.
Al Khalifa authorities detained Sheikh Salman on Sunday after long hours of investigation.
Sheikh Salman's lawyer has asserted that his client is charged with "provoking hatred for the ruling regime and attending illegal demonstrations".
Following the massive anti-regime protests held on Friday, Bahrain's Interior Ministry had ordered Salman to appear before police investigators on Sunday without providing any explanation as to why the summons was issued.