Nicaragua Backs Iran's Right to Nuclear Energy
TEHRAN (Tasnim) – Nicaragua's ambassador to Tehran voiced the Central American country's backing for Iran's right to enjoy nuclear technology for peaceful purposes.
"Nicaragua supports Iran's nuclear project which seeks peaceful purposes," Mario Barquero Baltodano told Tasnim in an exclusive interview.
"It is clear that Iran has peaceful purposes in the nuclear field and there are no military objectives," the envoy added, pointing to the West's 12-year standoff over Tehran's civilian nuclear activities.
Baltodano described "negotiation" as the best way to break the impasse on Iran's nuclear program, stressing that the West has no choice but to strike a final deal with the country.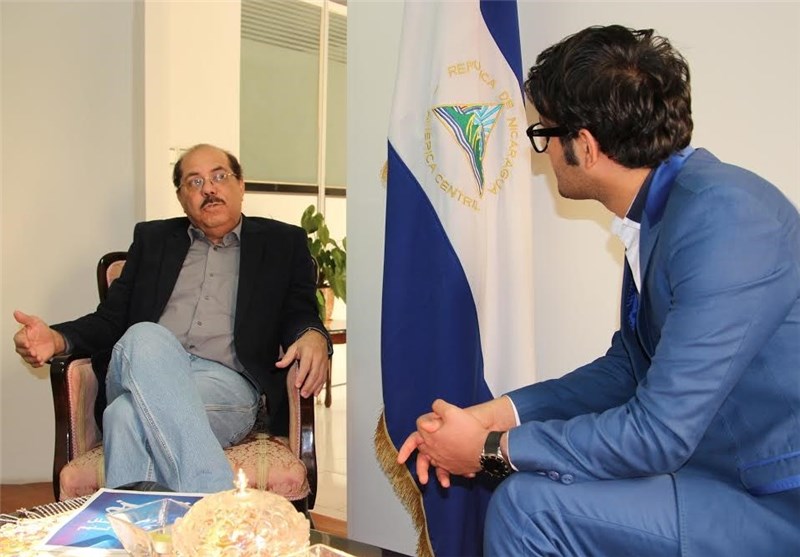 Iran and the G5+1 (Russia, China, the US, Britain, France and Germany) in November last year signed an interim deal, known as the Geneva Agreement, on Tehran's nuclear case.
The two sides wrapped up a week of intensive nuclear talks in Vienna on November 24 without reaching a long-awaited deal they were supposed to hammer out by the self-imposed November 24 deadline.
The talks are aimed at hammering out a final agreement to end more than a decade of impasse over Tehran's peaceful nuclear program.
Iran and G5+1 concluded a round of deputy-level talks on Tehran's peaceful nuclear program in Switzerland's Geneva on December 17.
The Swiss city will reportedly once again host the next round of talks before January 20, 2015.