Top Iraqi MP Condoles Martyrdom of IRGC Advisor
December, 31, 2014 - 19:29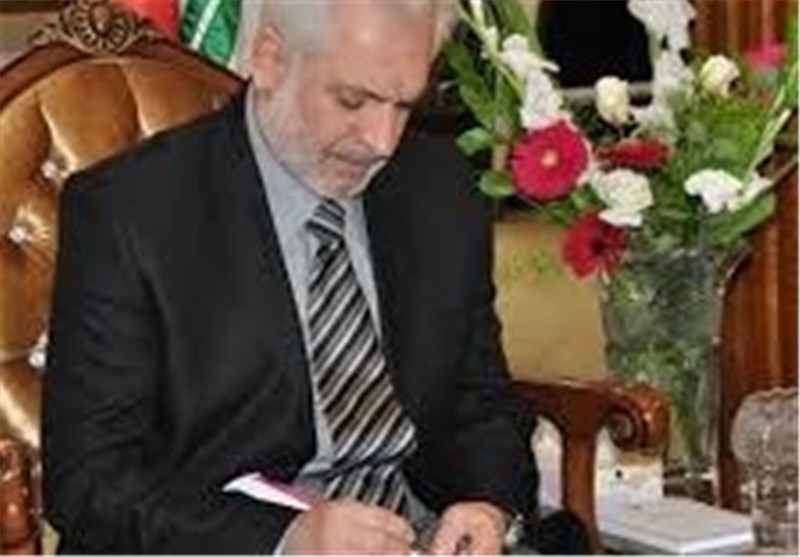 TEHRAN (Tasnim) – Senior Iraqi lawmaker Ali al-Adib expressed condolences to Supreme Leader of the Islamic Revolution Ayatollah Seyed Ali Khamenei over the martyrdom of an IRGC military advisor, General Hamid Taqavi, who was killed in the Iraqi city of Samarrah during an advisory mission.
The Iraqi legislator, who heads the State of Law Coalition in the parliament, sang the praises of the deceased in a messagy to Ayatollah Khamenei on Wednesday.
In his message, obtained by the Tasnim News Agency, the Iraqi parliamentarian has paid tribute to General Taqavi for his efforts to help the Iraqi nation and to defend the Islamic values in the battle against the Takfiri terrorist group in the Arab country.
Adib also described the martyrdom of General Taqavi as a sign of strong bonds between the Iranian and Iraqi nations in safeguarding Islam in the face of the world's arrogant powers and their mercenaries in the region, namely the Takfiri terrorists.
A one-time commander during the 8-year Iraqi imposed war on Iran in the 1980s, General Taqavi lost his life in Samarrah while performing "an advisory mission in the fight against the ISIL and Takfiri terrorists," IRGC Public Relations Department stated on Sunday.
The ISIL and Takfiri terrorists, backed by Western powers and their regional allies, have seized large swathes of land in Syria and neighboring Iraq.
Amid tensions in Iraq, Iran is known as the first country to help the Arab country and has always voiced support for Iraq's solidarity and prosperity.