Top Iranian Commander Hails Iraq's Victories over Terrorists
TEHRAN (Tasnim) – A top IRGC commander hailed the victories of Iraq over Takfiri terrorists, saying that the developments on the ground are in Iraqi people's favor.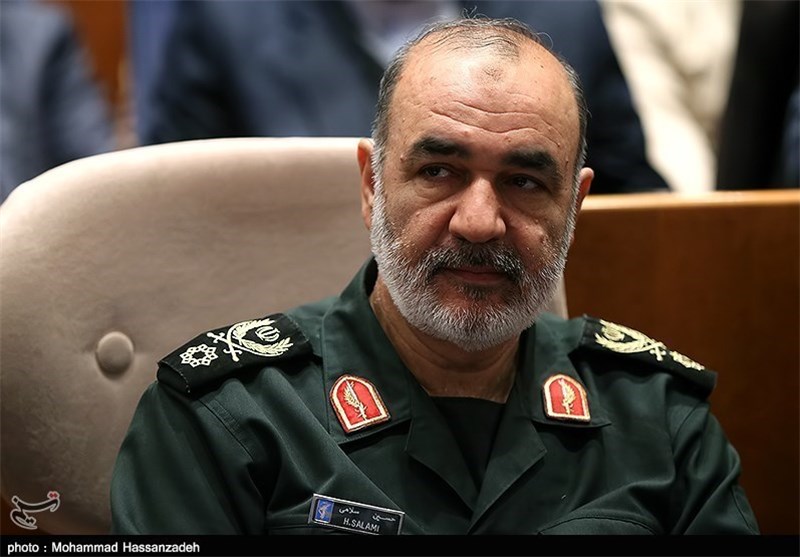 In a meeting with Iraqi Defense Minister in Tehran, the Islamic Revolution Guards Corps (IRGC) Lieutenant Commander Brigadier General Hossein Salami described the successes of Iraq's army, government and people against Takfiri terrorists in Amerli, Jurf al-Sakhar and other places in the country as promising and said these victories showed that developments on the ground have turned in favor of the Iraqi nation.
He said Iran favors a united, powerful and independent Iraq, underlining that the Islamic Republic will spare no efforts to help the Iraqi government in maintaining the country's territorial integrity, national security and stability.
Elsewhere in his remarks, the senior commander referred to the so-called Islamic State in Iraq and the Levant (ISIL) and said ISIL was created due to a convergence of strategies of the US and some regional countries.
Iraq's Defense Minister Khaled al-Obeidi in this meeting described ISIL as a major threat to the Muslim world and said, "we are fighting Takfiri terrorists on behalf of all Muslims".
He voiced concern over the approach and conduct of the so-called anti-ISIL coalition and said Baghdad has sought Tehran's help and cooperation to confront the ISIL plot.
Iraqi army and volunteer forces have been making significant progress in their fight against the ISIL militants.
In their latest advances against the Takfiri group, Iraqi forces on Tuesday completed the recapture of Dhuluiyah, parts of which had been held by the ISIL for months.