Salman's Arrest "Unlawful": Iranian Cleric
January, 02, 2015 - 18:20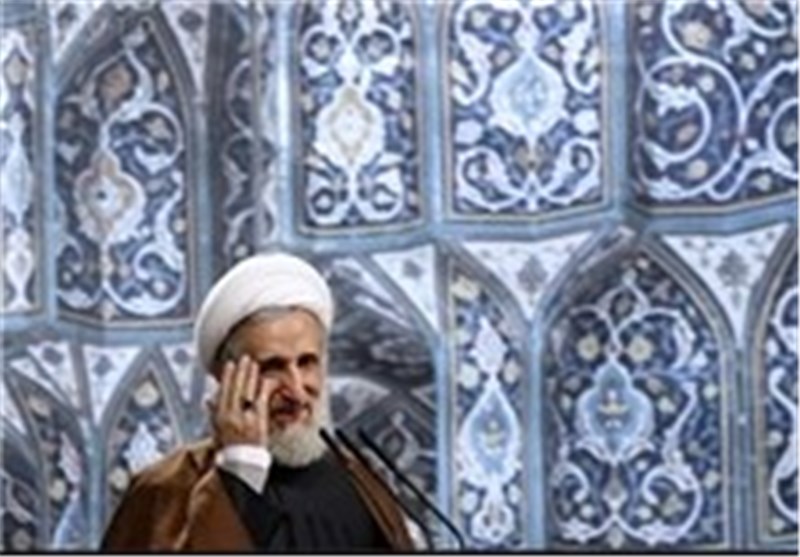 TEHRAN (Tasnim) – A top Iranian cleric decried unlawful detention of Bahrain's opposition leader Sheikh Ali Salman by Al Khalifa regime, saying the arrest is tantamount to an action against the nation.
Addressing a large group of worshippers here in Tehran on Friday, Ayatollah Kazem Seddiqi deplored the Manama regime for arresting Sheikh Salman, the secretary general of al-Wefaq National Islamic Society.
He said Al Khalifa regime is not, indeed, a Sunni minority oppressing the Bahraini nation, adding, "They (Bahraini authorities) are not Sunni Muslims, but Britain's stooges."
Highlighting the "unrelenting popular movement" in Bahrain after some 4 years, Ayatollah Seddiqi recommended the Al Khalifa regime to learn lessons from the grim fate of despots in other countries.
The comments came after Bahraini regime forces detained secretary general of the main opposition part, al-Wefaq, on December 28, 2014, after long hours of investigations in criminal investigations building.
Sheikh Salman's lawyer has asserted that his client is charged with "provoking hatred for the ruling regime and attending illegal demonstrations".
Bahrain, whose government has close relations with the US and Britain, has been gripped by anti-regime peaceful protests for nearly 4 years.
Since mid-February 2011, thousands of protesters have held numerous demonstrations in the streets of Bahrain, calling on the Al Khalifa royal family to step down from power.
The protesters have also slammed the Manama regime's arrest and torture of the political activists, demanding their release.