Minister: Deliberate Attempts behind Falling Oil Price
January, 04, 2015 - 19:03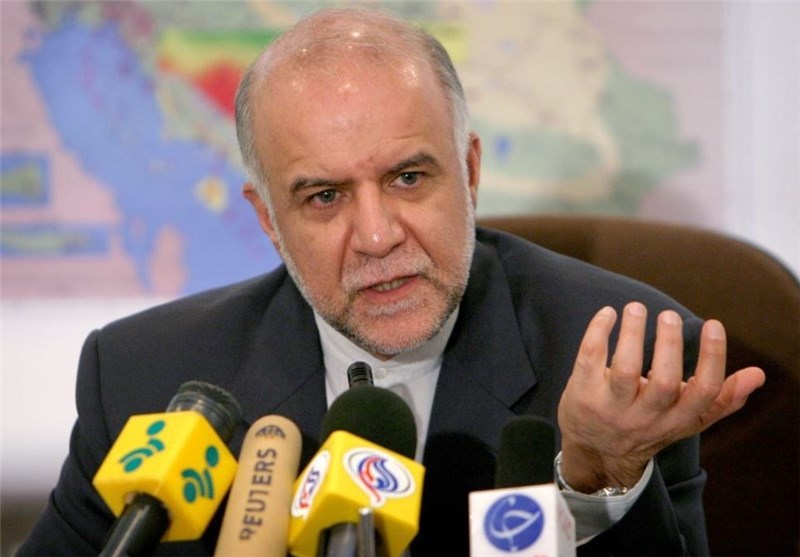 TEHRAN (Tasnim) – Iran's oil minister criticized certain OPEC members for disagreeing with a reduction in the organization's production, saying intentional efforts are underway to curb any increase in world oil prices.
In an address to an energy meeting held on the sidelines of an economic conference in Tehran on Sunday, Bijan Namdar Zanganeh said four members of the Organization of the Petroleum Exporting Countries (OPEC) refrained from cutting the oil production to balance supply and demand during the most recent OPEC meeting.
He said the continuous downward trend in the price of oil indicates that intentional plans are being engineered to prevent any rise in prices.
The minister, however, noted that a combination of factors have made the future oil prices unpredictable.
Political intentions of major oil producers along with multiple other factors make it impossible to make an accurate prediction, Zanganeh added, stressing that "political developments in the region" play an important role as well.
Over the past six months, the oil prices have fallen about 50 percent due to a glut of supplies by certain countries such as Saudi Arabia.
In December 2014, Iranian President Hassan Rouhani said the decline of crude oil price is not just an economic issue, but the result of a political plot hatched by some states.
"The decline in oil price is a plot against Muslims and people of the region and only benefits some countries," Rouhani announced at the time.