Shiite-Sunni Unity Key to Iraq's Power: Iran's Shamkhani
January, 05, 2015 - 12:19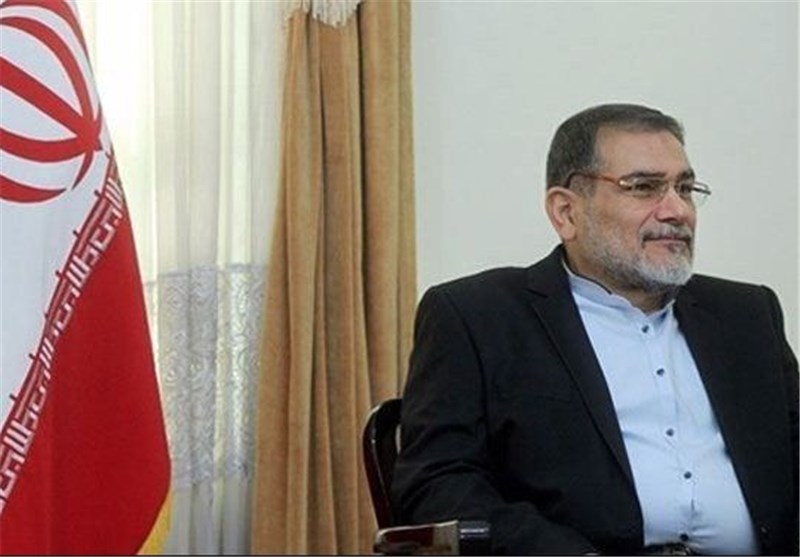 TEHRAN (Tasnim) – Secretary of Iran's Supreme National Security Council (SNSC) Ali Shamkhani said that unity among Iraqi Shiite and Sunni Muslims is a great factor in reinforcing the national and regional power of the Arab country.
In a meeting with Head of the Islamic Supreme Council of Iraq (ISCI) Ammar Hakim in Tehran on Sunday evening, Shamkhani referred to Iraq's unity and integrity as the main factors in defeating the Takfiri terrorists and their supporters.
The senior Iranian official lashed out at the backers of terrorist groups for resorting to divisive tactics to erode the capacities of the Muslim world in confronting the arrogant system and achieving progress and development.
Shamkhani reiterated Iran's continued support for the government of Iraq in its confrontation with terrorist groups.
He also hailed the role of Shiite clerics in establishing political stability.
Hakim, for his part, pointed to enemies' failed policy of creating division in Iraq, and said, "With an increase in unity and solidarity among Iraqi people, Takfiri terrorists and their supporters experienced a complete fiasco, and this will go on until the complete liberation of occupied lands."
Iraq has been facing the growing threat of terrorism, mainly posed by the ISIL terrorist group.
The ISIL militants made swift advances in much of northern and western Iraq over the summer, after capturing large swaths of northern Syria.
However, a combination of concentrated attacks by the Iraqi military and the popular forces, who rushed to take arms after top Iraqi cleric Ayatollah Ali al-Sistani issued a fatwa calling for fight against the militants, have blunted the edge of the ISIL offensive.
Amid tensions in Iraq, Iran is known as the first country to help the Arab country and has always voiced support for Iraq's solidarity and prosperity.