President Assad Underlines Importance of Economic Cooperation with Iran
TEHRAN (Tasnim) - Syrian President Bashar al-Assad called for strengthening of economic ties with Tehran as he received the head of the Iranian-Syrian Economic Relations Development Committee Rostam Qasemi.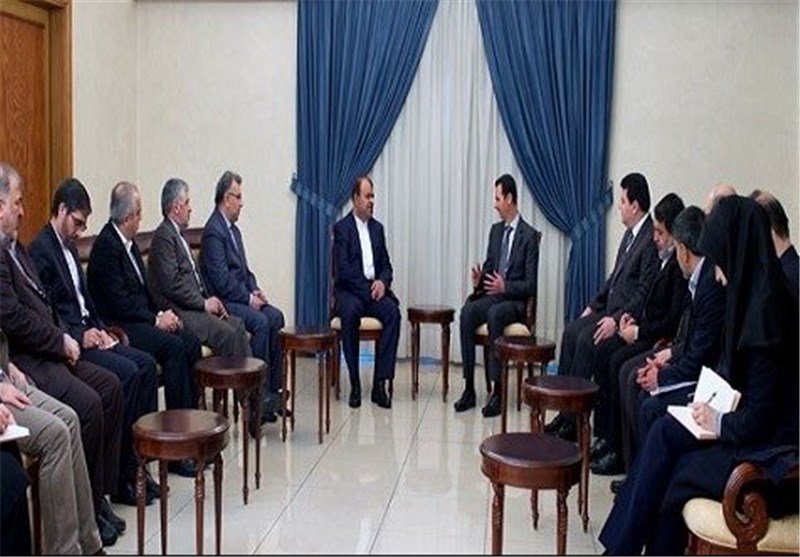 Talks during the meeting tackled the efforts being made to strengthen economic relations between the two countries and the need for optimal investment in the available opportunities in various vital sectors to benefit both countries, SANA news agency reported.
President al-Assad stressed the need for the Syrian-Iranian economic vision to intermingle with the political and strategic vision between the two countries.
He underlined the need to facilitate procedures and overcome obstacles hindering the development of economic cooperation, noting that this cooperation strengthens the age-old relations between the people of the two countries and realizes their common interests.
For his part, Qasemi reiterated Iran's support for the Syrian people in the face of the unjust war waged upon it, affirming that Iran is committed to continue providing support and expertise to empower Syria on the economic level and bolster its steadfastness until victory is achieved, according to SANA.