AirAsia Jet Tail Found: Indonesia Search, Rescue Chief
TEHRAN (Tasnim) - The tail of the AirAsia aircraft with the black box and flight recorders has been located underwater in the Java Sea, said the QZ8501 flight search and rescue chief in Indonesia on Wednesday, according to Reuters.
January, 07, 2015 - 13:23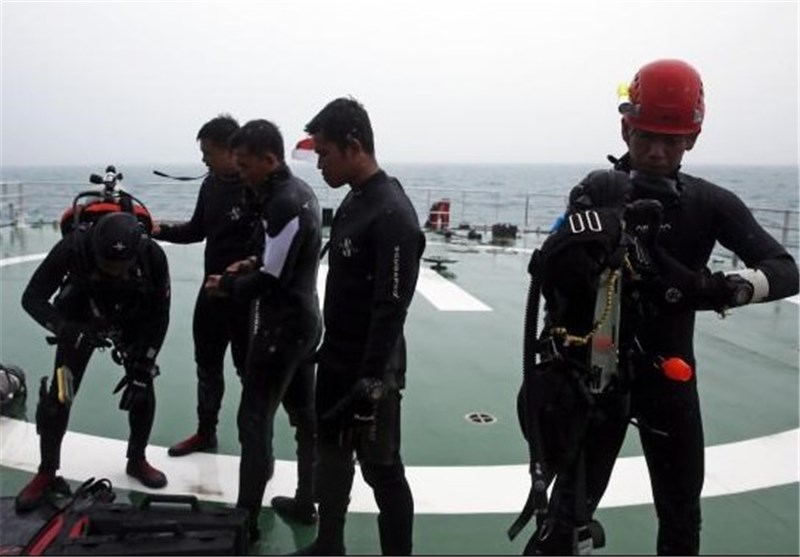 "We have found the tail, that has been our main target today," said agency chief Fransiskus Bambang Soelistyo. "The tail part has been found and confirmed at a position in our second priority sector."
The finding could give the investigation a clue to solve the mystery of what caused the crash on December 28.
During a break in the bad weather hindering the search efforts, at least two divers plunged into the rough seas early on Wednesday in the area, where the US Navy had detected two objects, supposedly chunks of the fuselage, at a depth of 28 meters near the Karimata Strait, AP reported.
"We'll start to identify the wreckage, which appears to be part of the jet's body, as quickly as possible," Indonesian search and rescue operation coordinator Tatang Zainudin told reporters.
An international team of planes, ships and personnel are continuing their efforts to search for AirAsia QZ8501.
On Tuesday, Soelistyo said teams were "adding to and expanding the priority search area."
No survivors of flight QZ8501 have been found. Out of 41 bodies recovered, only 16 have been identified, as of Wednesday.
It's the 11th day of the search for the wreckage and victims of an AirAsia flight with 162 people on board that lost contact with air traffic control during a flight between Indonesia and Singapore.