Policeman Dies after Suicide Bomb Attack in Istanbul
TEHRAN (Tasnim) - A female suicide bomber blew herself up inside a police station in Istanbul's historic Sultanahmet district, killing one officer and wounding another, the city's governor and Turkish media said.
January, 07, 2015 - 17:06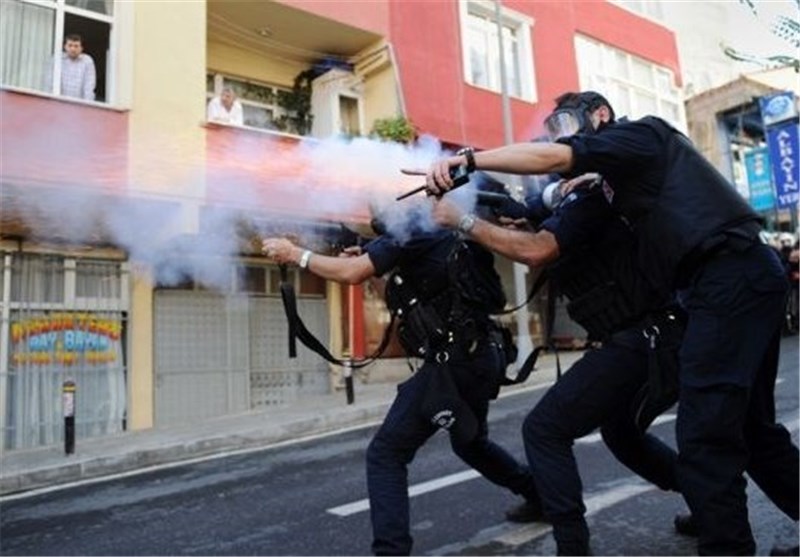 The woman spoke heavily accented English as she entered the building but her nationality and identity remain unknown, Governor Vasip Sahin told reporters at the scene.
"She spoke in English, entered (the police station) on the pretext that she had lost her wallet," he said.
Turkish media said one of the officers later died from his wounds, AFP reported.
Turkish Prime Minister Ahmet Davutoglu said it was not immediately clear whether the suicide bomber had links to any particular group but said he had ordered a "most comprehensive" investigation.
"The authorities are investigating whether there is a link to any group ... We have given instructions for the most comprehensive investigations," Davutoglu told reporters in a brief statement in the capital Ankara.
The bombing comes less than a week after far-left group DHKP-C (the Revolutionary People's Liberation Party-Front) said it was behind a grenade attack on police near the prime minister's office in Istanbul.
"NTV, an authoritative private television channel, is reporting that it is suspected the bomber worked for DHKP-C," said Jasper Mortimer, FRANCE 24's correspondent in Istanbul, who added that the far-left group "is not known for employing English-speaking operatives".
Police sealed off the street where Tuesday's attack happened, across the square from the Aya Sofya museum and Blue Mosque and near the Basilica Cistern, which are among the top tourist destinations in one of the world's most visited cities.
Public transport resumed after being briefly shut down and some tourists, braving heavy snow, were still walking around the historic Sultanahmet square.
The DHKP-C had warned of further strikes after last Thursday's attack, in which a man carrying an automatic weapon was detained near the Ottoman-era Dolmabahce Palace.