Iraq's Ammar Hakim Reiterates Unity among Muslim Nations
TEHRAN (Tasnim) – Head of the Supreme Islamic Council of Iraq Ammar Hakim emphasized the necessity for convergence and unity among Muslims, and described unity as the gate of victory.
January, 07, 2015 - 18:39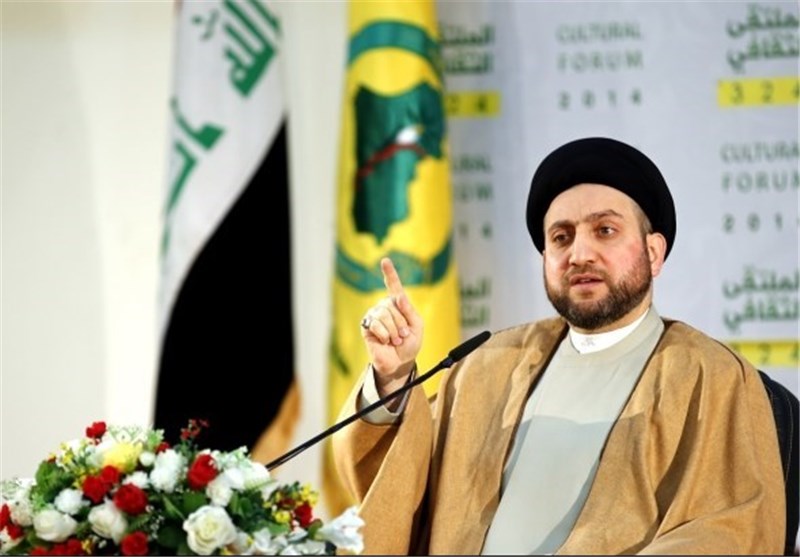 The visiting Iraqi politician raised the issue addressing the opening session of the 28th International Islamic Unity Conference in Tehran on Wednesday.
Hakim called unity a pre-requisite for power, and asked for strengthening of solidarity among Islamic states.
Referring to the emergence of Takfiri groups like the Islamic State in Iraq and the Levant (ISIL) as a threat to the whole world, he said Muslim people are the victims of terrorism and violence.
Hakim also praised Tehran's supports for the fight against Takfiri movements in Iraq, and appreciated World Forum for Proximity of Islamic Schools of Thought for hosting the conference.
Titled "Unified Islamic Ummah: Challenges and Strategies", the international conference has brought together some 1,200 Islamic scholars and intellectuals from around the globe.
Attendees at the event include educated Muslim figures, ministers of Islamic countries, clerics, scholars and representatives of scientific and cultural circles from Iran and across the world.