Iran Supports National Dialogue in Lebanon: Zarif
TEHRAN (Tasnim) – Iranian Foreign Minister Mohammad Javad Zarif stressed Tehran's continued support for national dialogue in Lebanon.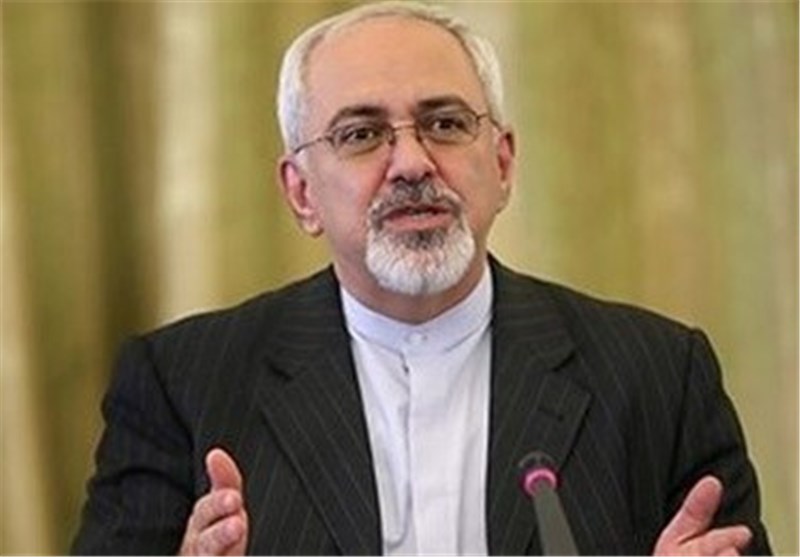 "The Islamic Republic of Iran has always backed national dialogue, understanding and solidarity in Lebanon and stood by the Lebanese government, army, people and resistance in the face of Zionist aggression, terrorism and extremism," Zarif said Wednesday in a meeting with senior Lebanese Shiite and Sunni scholars.
He also underlined that supporting the cause of Palestine is a basis of Iran's foreign policy.
Zarif further commended the effective role of Muslim scholars in confronting sectarian strife that has targeted Muslim world unity.
The Lebanese scholars are in Iran to attend the 28th International Islamic Unity Conference that opened in Tehran yesterday.
Hundreds of Sunni and Shiite scholars and intellectuals from more than 60 countries are attending the conference titled Unified Islamic Ummah: Challenges and Strategies.
The participants are scheduled to discuss ways to promote unity and solidarity in the Muslim world and will focus on problems facing the Islamic world, such as the threat posed by the Takfiri militants.
In a separate meeting with Syria's Grand Mufti Sheikh Ahmad Badreddin Hassoun, Zarif warned against division and sectarian strife among Muslims.
The Iranian top diplomat also underlined the need for confronting attempts aimed at tarnishing the image of Islam.
Sheikh Hassoun, for his part, highlighted Iran's role in promoting Muslim unity and said the Islamic Republic has always supported the true Islam.
He also praised Tehran's support for the Syrian people and government.