Iran Attaches Great Significance to Palestine, Al-Quds: Deputy FM
January, 09, 2015 - 13:39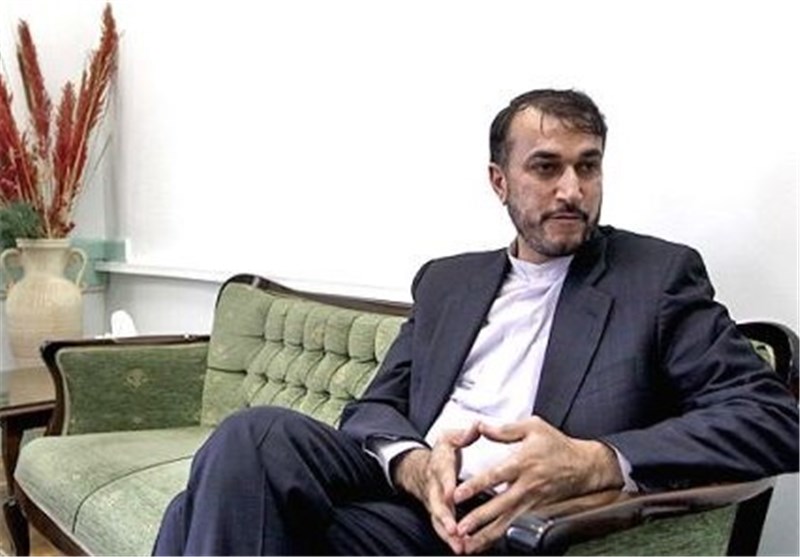 TEHRAN (Tasnim) – Iranian Deputy Foreign Minister for Arab and African Affairs Hossein Amir Abdollahian said that the issue of Palestine and al-Quds has always been top on Iran's foreign policy agenda.
"Iran's attitude toward the (Palestinian) Resistance has been an institutionalized and careful one," Amir Abdollahian said in a meeting with Jamal Issa, the visiting member of the political bureau of Palestinian resistance movement (Hamas), on Thursday.
The Iranian official referred to Israel's crimes (against Palestinians), and stressed that "Tehran has never been, nor will ever be, negligent in supporting Palestine and the (anti-Israel) Resistance groups".
Amir Abdollahian also reassured the Hamas diplomat that Tehran will utilize its full capacity to counter Tel Aviv's aggressive measures.
Issa, for his part, described Tehran's role in regional developments and its supports for the Resistance as "unparalleled and significant", and added that Palestinian resistance groups are "proud of their strategic ties with Iran".
The Palestinian official further slammed Israel's desecration of al-Aqsa Mosque as a "very dangerous move", and warned that Tel Aviv is seeking to gain sovereignty over the city (of Jerusalem) by putting Palestinians under pressure and expelling them.
He asked all Muslim and Arab countries to fully support al-Quds against the Zionist regime's expansionist policies.
Al-Quds has been witnessing months of violence with al-Aqsa Mosque compound standing as a rallying point for Palestinian resistance to the Israeli attempts to take control of the holy site.
The al-Aqsa Mosque had been a scene of clashes between Palestinian worshippers and Israelis.
Tensions have soared between Arabs and Jews over Israel's plans to build about 1,000 settler units in East Jerusalem, al-Quds the part of the city the Palestinians demand for their future state.