Iran's Cleric Condemns Paris Attack, Asks West to End Support for Terrorists
January, 09, 2015 - 18:24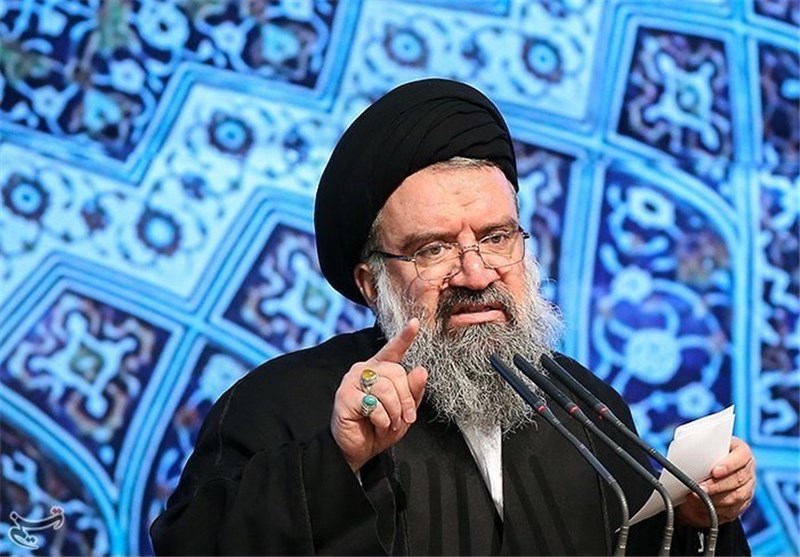 TEHRAN (Tasnim) – Tehran's provisional Friday prayers leader condemned a Wednesday terrorist attack in Paris that took the lives of 12 journalists, recommending the West to learn lessons from such incidents and stop sponsoring terrorists.
"We strongly condemn the terrorist attack in France, and believe that Islam rejects the killing of innocent people, no matter where that people might be, in Paris, Syria, Iraq, Yemen, Pakistan or Afghanistan," Ayatollah Seyed Ahmad Khatami said, addressing a large congregation of Iranian people in Tehran on Friday.
On Wednesday morning, three gunmen carrying AK47 guns attacked the Paris office of the French satirical magazine, Charlie Hebdo, killing 12 people and wounding 11 others. Judicial sources say four cartoonists, including the chief editor, were killed in the attack.
Elsewhere in his comments, the Iranian cleric blamed the death of people in terrorist attacks on the countries that have fostered terrorists.
"The weapons for those terrors are provided by the US dollars, British pounds, and the European Union's euros," Ayatollah Khatami added.
The cleric then recommended sponsors of terrorism to realize their mistakes after being hit by terrorists.
Earlier on Thursday, Iran's Foreign Ministry Spokeswoman Marziyeh Afkham had described any terrorist action against innocent people as running counter to the teachings of Islam.
She said that misusing freedom of expression and insulting the sanctities of divine religions are also condemnable and unacceptable.