Nasrallah: Extremists More Offensive to Islam Than Cartoons
TEHRAN (Tasnim) - The extremists following a 'takfiri' ideology are more offensive to the Prophet Muhammed than Western satirical cartoons, chief of the Lebanese military faction Hezbollah, Hassan Nasrallah, said following the Charlie Hebdo terrorist attack.
January, 10, 2015 - 17:29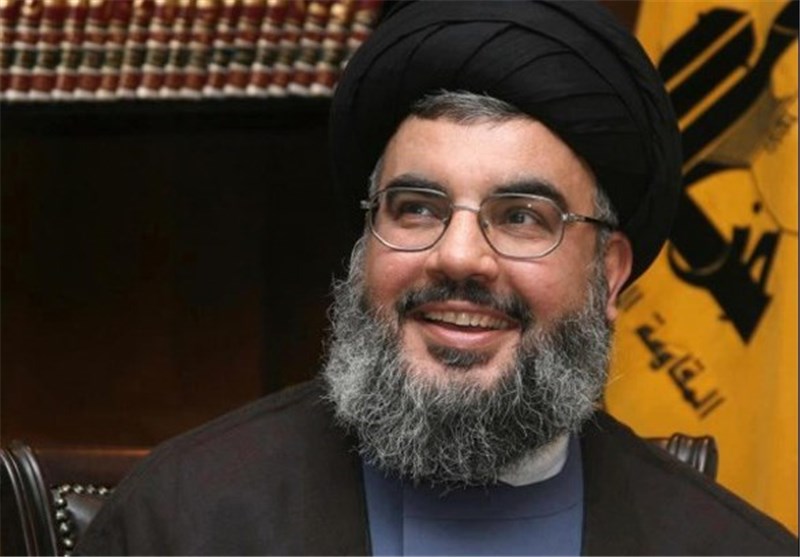 "The behavior of the takfiri groups that claim to follow Islam have distorted Islam, the Quran and the Muslim nation more than Islam's enemies ... who insulted the prophet in films... or drew cartoons of the prophet," the Hezbollah leader said in a televised speech to mark the birthday of the Prophet Muhammed (PBUH), according to Lebanon's Daily Star.
Militants practice a 'takfiri' doctrine that allows it to brand other Muslims apostates for allegedly going against the faith's true teachings.
A tragic attack on Wednesday took the lives of 12 people, when armed gunmen stormed the offices of satirical magazine Charlie Hebdo in Paris, prompting a citywide manhunt. The magazine had printed cartoons that insulted the Prophet, RT reported.
Nasrallah went on to say that "Takfiris are the biggest threat to Islam, as a religion (and) as a message."
The Charlie Hebdo terror attack should be taken as "revenge for the honor" of Islam's prophet, according to a source allegedly belonging to Yemen's branch of Al-Qaeda, who wrote to several news outlets with the message.
The reaction to the attack was one of global outrage, both in the Christian and Muslim worlds.
The manhunt for the Charlie Hebdo terror attack suspects, Cherif and Said Kouachi, ended dramatically on Friday. Both were killed in a shootout with police in Dammartin-en-Goele northeast of Paris, while one policeman was injured.