Cypriot FM Hails Iran's Fight against Terrorism
TEHRAN (Tasnim) – Foreign Minister of Cyprus Ioannis Kasoulides lauded Iran's anti-terror campaign, saying that such efforts reassures the Cypriot government.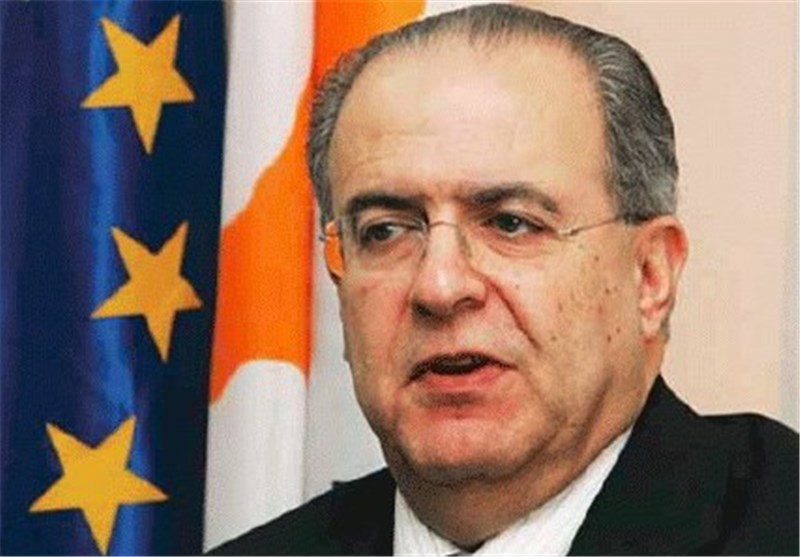 Speaking to reporters on the sidelines of a meeting with Ali Akbar Velayati, the former Iranian foreign minister, the Cypriot diplomat referred to Iran's positive measures in the fight against terrorism, and said, "Cyprus supports any type of campaign against terrorist groups, especially the Islamic State in Iraq and the Levant (ISIL terrorist group)."
He also pointed to the common interests of the two countries regarding the existing problems in friendly countries of Syria, Iraq, and Lebanon, and expressed his country's willingness to exchang views with Iran on the ways to deal with these problems.
"Because, the dangers that threaten these countries can endanger the Europe as well," Kasoulides explained.
He further described his visit to Tehran as "productive and invaluable", and stressed that the two sides shared their views on various areas, including regional issues.
Earlier on October, Iranian President Hassan Rouhani in a message to his Cypriot counterpart expressed the hope for expansion of ties between Tehran and Nicosia.
Cypriot Deputy Foreign Minister Alexandros N. Zenon had also said that the confidence-building between Iran and the international community would pave the way for the expansion of relations between the two countries in all spheres.