Bahraini Opposition Party Warns against Longer Detention of Sheikh Salman
TEHRAN (Tasnim) – The secretary general of Bahrain's Unitary National Democratic Assemblage, an opposition bloc, said the Al Khalifa regime will sooner or later regret its move to continue detention of the opposition leader Sheikh Ali Salman.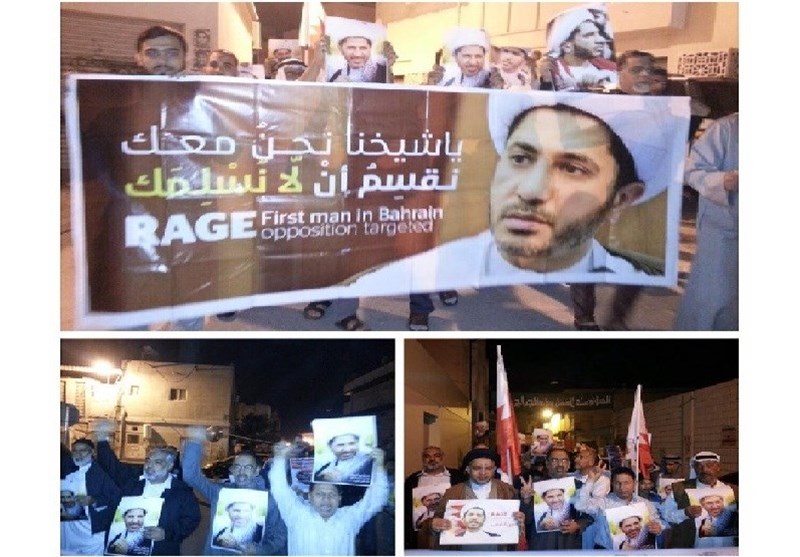 Hassan Al Marzooq said Bahrain has been witnessing a wave of protests and clashes on a daily basis since 2011, but after sheikh Salman's arrest the protests have intensified.
The Al Khalifa regime will regret its move to continue the cleric's detention, Marzooq noted, adding that nobody can guarantee future events.
Hassan Al Marzooq, said that the Bahraini nation will continue its movement and will not leave the scene of protest until the freedom of all political prisoners and the realization of its demands.
The remarks came after the Al Khalifa ruling regime rejected on January 4 an appeal to free Sheikh Ali Salman and extended the detention of the prominent cleric by 15 more days.
The decision was made despite massive protests and international calls for the Shiite cleric's immediate and unconditional release.
Bahraini authorities detained Sheikh Salman on December 28, 2014, after long hours of investigation.
Following the massive anti-regime protests held on December 26, Bahrain's Interior Ministry had ordered Salman to appear before police investigators without providing any explanation as to why the summons was issued.