Iran Sees Russia's Catalytic Role in Nuclear Talks
TEHRAN (Tasnim) – Iran's Foreign Minister Mohammad Javad Zarif highlighted the significant role Russia can play to help secure a final nuclear deal between Tehran and world powers.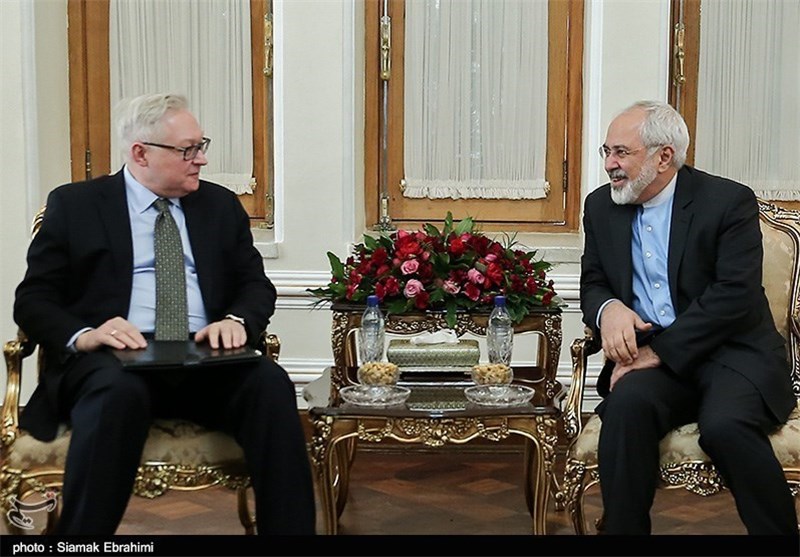 In a meeting with Russia's Deputy Foreign Minister Sergei Ryabkov in Tehran on Monday, Zarif hailed Moscow for its contribution to the process of nuclear negotiations between Iran and the Group 5+1 (the five permanent UN Security Council members plus Germany).
Russia's more active role in the talks is an important factor in the acceleration of settlement of the issue and achievement of a comprehensive agreement, Zarif explained.
The visiting Russian diplomat, for his part, pointed to Moscow's "responsible role" as a member of the Group 5+1 (also known as the P5+1 or E3+3), and added, "Moscow-Tehran friendly and close relations necessitates that we unleash our potential and help a speedier settlement of Iran's nuclear issue."
Iran and the sextet are now in nuclear talks with the aim of hammering out a final agreement to end more than a decade of impasse over Tehran's peaceful nuclear program.
Negotiating teams from Iran and the US are slated to hold bilateral meetings in the Swiss city from January 15 to 17.
Later on January 18, delegations from Iran and the six nations will resume talks at the deputy ministerial level.