Cristiano Ronaldo Named FIFA Player of Year for Third Time
TEHRAN (Tasnim) - Cristiano Ronaldo of Portugal won the FIFA Ballon d'Or, an annual award given to the best male football player of the year, for 2014 on Monday for a third time.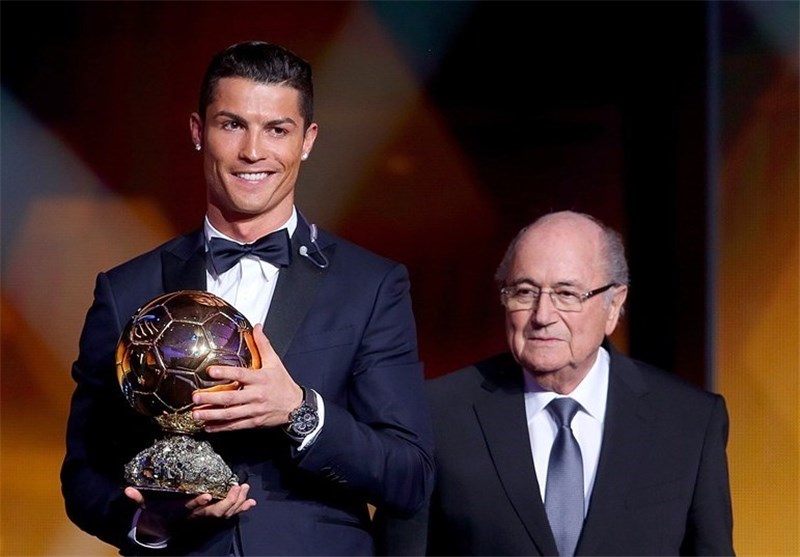 The Portuguese forward and Real Madrid star received 37.66 percent of votes of national team coaches and captains. He had already won the award in 2008 and 2013.
He beat four-time winner Lionel Messi (15.76) and Germany goalkeeper Manuel Neuer (15.72) in a vote of national team captains and coaches from FIFA's 209 member countries, plus selected journalists.
"I want to become one of the greatest players of all time," Ronaldo said through a translator in his acceptance speech. "Of course, this requires a lot of effort and I hope to get there."
Ronaldo retained football's highest individual honor after scoring 61 goals for Real Madrid and Portugal last year. His record tally of 17 in a Champions League season helped his club win an unprecedented 10th European Cup title.
Furthermore, Joachim Loew was voted coach of the year for guiding the German national team to its first World Cup title since 1990, and first major trophy in 18 years.
Germany midfielder Nadine Kessler beat two former winners -US forward Abby Wambach and Marta of Brazil- to be named the best female player in 2014.
Colombian James Rodriguez has won the award for the best goal of 2014, beating Stephanie Roche and Robin van Persie to the FIFA Puskas award at an awards ceremony in Zurich.