Bahraini Forces Attack Protesters Demanding Release of Opposition Figure
TEHRAN (Tasnim) - Bahraini regime forces once again attacked anti-regime protesters demanding the release of the country's senior opposition figure Sheikh Ali Salman.
January, 13, 2015 - 10:19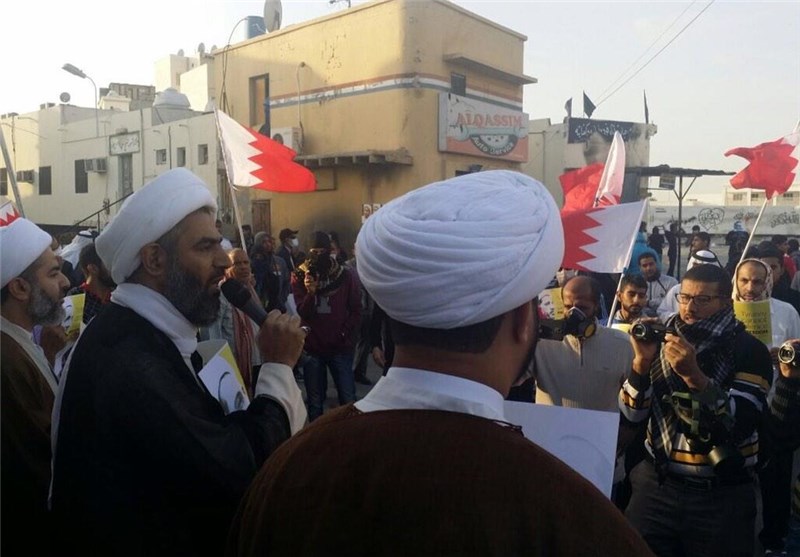 Police fired tear gas to disperse the demonstrators in the northern island of Sitra on Monday.
Similar protest rallies were staged in several villages such as Shakhura, al-Dair and Shahrakan.
Tensions have been simmering in Bahrain ever since Sheikh Salman, the leader of al-Wefaq National Islamic Society, was detained on December 28, 2014.
Sheikh Salman is facing several charges, including seeking regime change, Press TV reported.
Several human rights groups, including Amnesty International, have called for his immediate release.
In a joint statement on January 6, several Bahraini political movements, including the National Democratic Action Society and the al-Wefaq National Islamic Society, said that the arrest of Salman was aimed at "targeting the principle of political activities."
The detention is part of the Al Khalifa regime's brutal suppression of anti-regime protesters since 2011. Scores of people have been killed and thousands more wounded during the crackdown.