Crucial AirAsia Cockpit Black Box Recovered
January, 13, 2015 - 13:12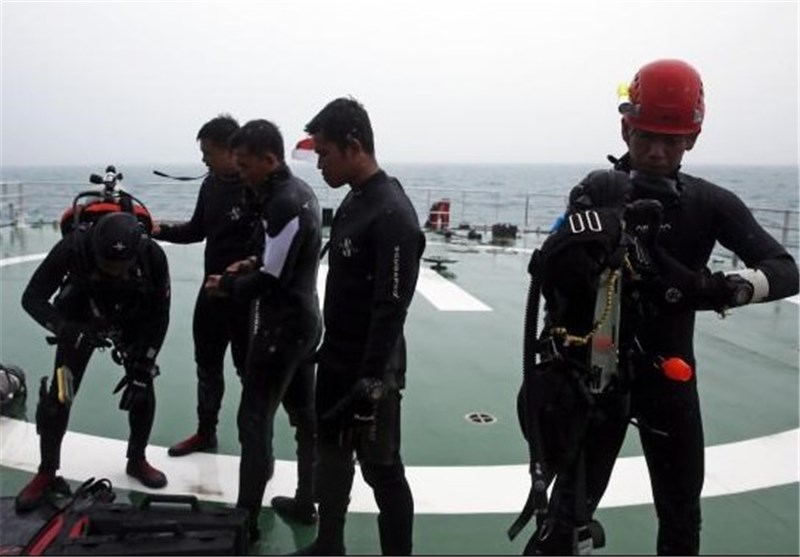 TEHRAN (Tasnim) - Indonesian divers retrieved the black box cockpit voice recorder from the wreckage of the AirAsia plane that crashed in the Java Sea two weeks ago, local media has quoted a transport ministry official as saying.
The black box was found on Tuesday near the location of where another flight data recorder was retrieved a day earlier, the Indonesian news channel MetroTV reported.
Al Jazeera's Step Vaessen, reporting from Jakarta, said the voice recorder was found 20m from where the flight data recorder was located and will be sent to the Indonesian capital to be analysed.
"First they have to download all the data and then analyse. There is a lot of information on these instruments. On the voice recorder there are around two hours of conversations. It will probably take couple of months before we really know what had happened." Vaessen said.
The Airbus A320-200 airliner lost contact with air traffic control in bad weather conditions on December 28, less than halfway into a two-hour flight from Indonesia's second-biggest city of Surabaya to Singapore.
The cockpit voice and flight data recorders are vital to understanding what brought Flight 8501 down, killing all 162 passengers.
The Indonesian meteorological agency has said that stormy weather likely caused the crash, but a definitive answer is impossible without the black box, which should contain the pilots' final words as well as various flight data.