Iran Eyes 'More Active' EU Role in Nuclear Talks
TEHRAN (Tasnim) – Iranian Foreign Minister Mohammad Javad Zarif said the European Union can ramp up efforts to accelerate the negotiations between Iran and six world powers over Tehran's peaceful nuclear program.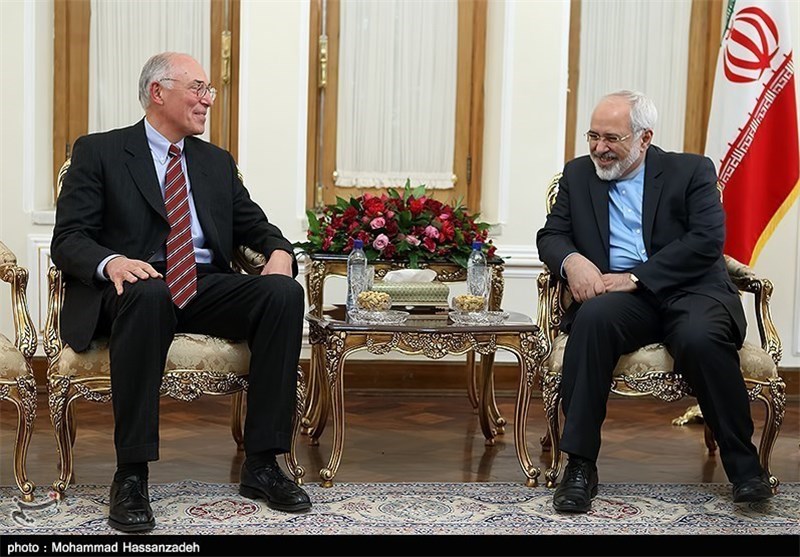 "Europe can play a more active role in securing the comprehensive nuclear deal," Zarif said of a long-awaited final agreement between Iran and the Group 5+1 (Russia, China, the US, Britain, France and Germany).
He made the comments in a meeting with Greece's new ambassador to Iran, on Tuesday.
Iran and the sextet (also known as the P5+1 or E3+3) are engaged in diplomatic talks with the aim of hammering out a final agreement to end more than a decade of impasse over Tehran's peaceful nuclear program.
Elsewhere in his comments, the Iranian diplomat made a reference to the recent terrorist attacks in Paris that took 17 lives in three days of violence, urging Europe to study the root cause of such violent activities.
"Europe should explore the real causes behind violence and extremism as a serious challenge, and should prepare the ground for mutual understanding of those concepts in cooperation with the major countries in the Middle East region," Zarif underlined.
For his part, the Greek envoy voiced Athens' keenness for the expansion of ties with Tehran in all fields.
Greece is one of the 28 member states of the European Union, whose foreign policy chief coordinates diplomacy with Iran on behalf of the six world powers in nuclear talks.
Earlier in May 2014, member of Greece's Hellenic Parliament Eva Kaili said an ultimate accord on Tehran's nuclear program should be balanced and fair, and called on West to not spoil the talks by hurrying Iran into doing unacceptable things.