Bahraini Opposition Figure Sentenced to 6 Months in Prison
January, 14, 2015 - 11:40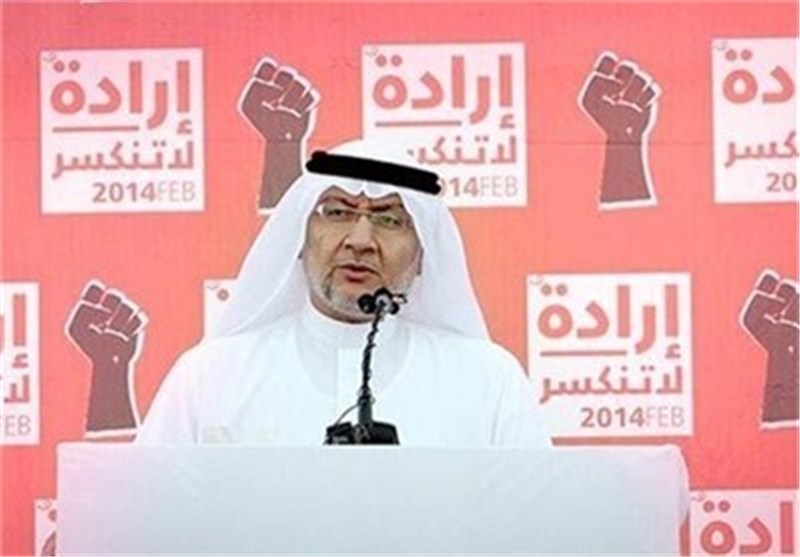 TEHRAN (Tasnim) – The Bahraini regime has sentenced Sayed Jameel Kazem, the head of the Consultative (Shura) Council of the country's main opposition party al-Wefaq, to six months in prison, media reports said.
A Bahraini court on Tuesday convicted Sayed Kazem of posting anti-regime messages on social networks and sentenced him to six months in jail and a fine of 500 dinars.
Bahraini opposition groups, in response to the verdict, announced that the Al Khalifa ruling regime has made the move with the aim of covering up its failures in the recent parliamentary elections, which faced massive boycotts from the Bahraini people.
The verdict came after the Al Khalifa ruling regime rejected on January 4 an appeal to free Sheikh Ali Salman, the secretary general of al-Wefaq, and extended the detention of the prominent cleric by 15 more days.
The decision was made despite massive protests and international calls for the Shiite cleric's immediate and unconditional release.
Bahraini authorities detained Sheikh Salman on December 28, 2014, after long hours of investigation.
Following the massive anti-regime protests held on December 26, Bahrain's Interior Ministry had ordered Salman to appear before police investigators without providing any explanation as to why the summons was issued.