New Sanctions to Obstruct Nuclear Talks: Iran
January, 14, 2015 - 12:58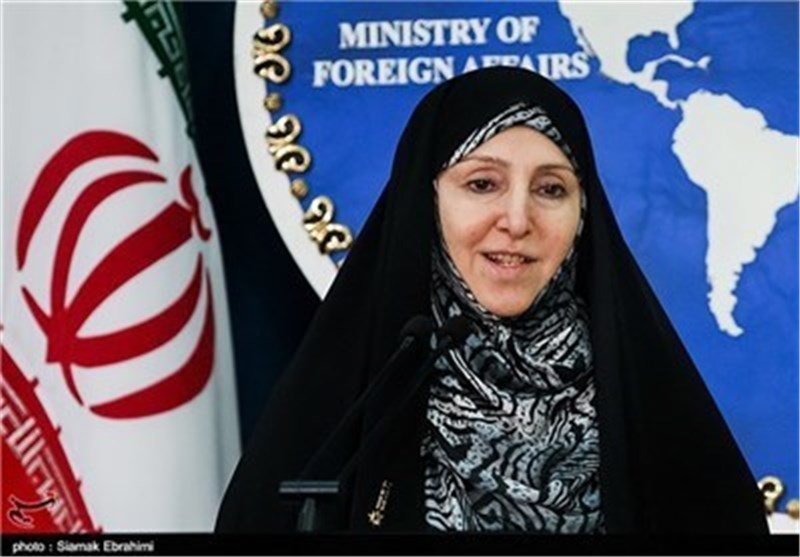 TEHRAN (Tasnim) – Possible imposition of fresh sanctions on Iran amid diplomatic negotiations will ruin the process of talks to secure a comprehensive agreement on Tehran's peaceful nuclear program, Iran's Foreign Ministry spokeswoman said on Wednesday.
Speaking in her weekly press conference in Tehran, Marziyeh Afkham said a comprehensive nuclear agreement between Iran and six world powers is still within reach, but noted that any new anti-Iran sanction is tantamount to a halt to the current process of talks.
"Resorting to the illegitimate tool of sanction would be repetition of previous mistakes," she stressed.
While Iran and the Group 5+1 (Russia, China, the US, Britain, France and Germany) are in talks to strike a permanent nuclear deal, Tehran has repeatedly noted that imposing new sanctions runs counter to the Joint Plan of Action -an interim accord signed in November 2013.
Based on the Geneva interim deal, the world powers agreed to suspend some non-essential sanctions and to impose no new nuclear-related bans in return for Tehran's decision to freeze parts of its nuclear activities.
With negotiations over Iran's peaceful nuclear program about to resume in Geneva, the Obama administration urged Congress on Monday to delay imposing any new economic sanctions on Tehran.
Samantha Power, the US ambassador to the United Nations, argued that piling new economic penalties on Iran would undermine the negotiations and lead other nations to blame the US for their collapse.
Elsewhere in her press conference, Afkham pointed to Russia's role as a member of the Group 5+1 (also known as the P5+1 or E3+3), saying, "Russia has an influential weight and position in the nuclear talks."
Earlier on Monday, Iran's Foreign Minister Mohammad Javad Zarif also highlighted the significant role Moscow can play to help secure a final nuclear deal between Tehran and world powers.
Russia's more active role in the talks is an important factor in the acceleration of settlement of the issue and achievement of a comprehensive agreement, Zarif said in a meeting with Russia's Deputy Foreign Minister Sergei Ryabkov in Tehran.