US Sends Five Guantanamo Prisoners to Oman, Estonia
January, 15, 2015 - 13:02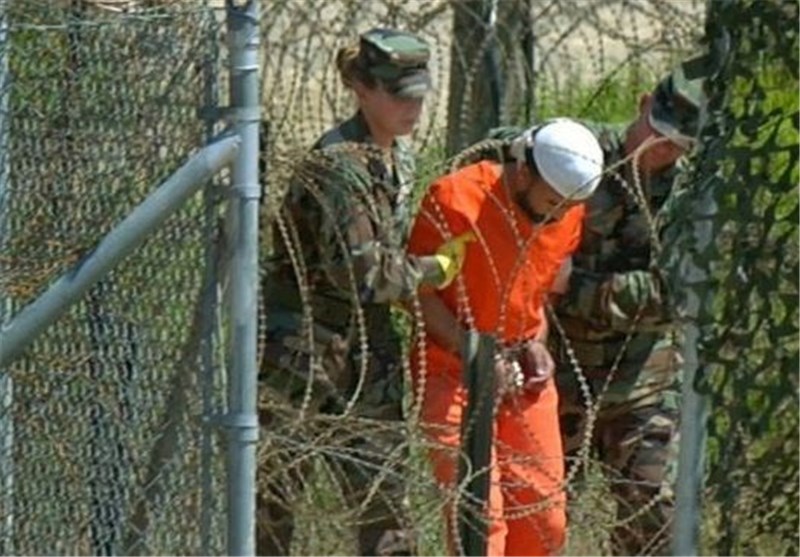 TEHRAN (Tasnim) – The US has transferred five men from its Guantanamo Bay prison, the Pentagon said Wednesday, in a renewed push by President Barack Obama toward closing the controversial jail.
Four of the inmates were sent to Oman, while one was sent to Estonia, according to Pentagon statements.
Officials said "a comprehensive review" of the cases was conducted by several US agencies before the men were moved and that all were "unanimously approved for transfer."
The four men sent to Oman are Al Khadr Abdallah Muhammad Al Yafi, Fadel Hussein Saleh Hentif, Abd Al-Rahman Abdullah Au Shabati and Mohammed Ahmed Salam.
The final inmate, Akhmed Abdul Qadir, was transferred to Estonia, according to AFP.
The transfer of the five men leaves 122 inmates at the remote prison, which is located at a US naval base in southeastern Cuba.
It is the first prisoner transfer of the year, after a total 28 inmates were moved in 2014.
The prison was set up to hold alleged terror suspects after the September 11, 2001 attacks, but human rights groups have condemned the jail as a "legal black hole," where inmates languish for years without being tried in court.
The pace of transfers from the US-run detention center at Guantanamo has picked up in recent months as Obama attempts to fulfill his vow to shut the prison, despite opposition from some lawmakers.
Obama's envoy overseeing the release of Guantanamo inmates, Cliff Sloan, resigned in December after reportedly becoming frustrated at how long it took the Pentagon to approve transfers of detainees.