Mubarak to Remain in Detention Awaiting Retrial in Embezzlement Case
January, 15, 2015 - 16:11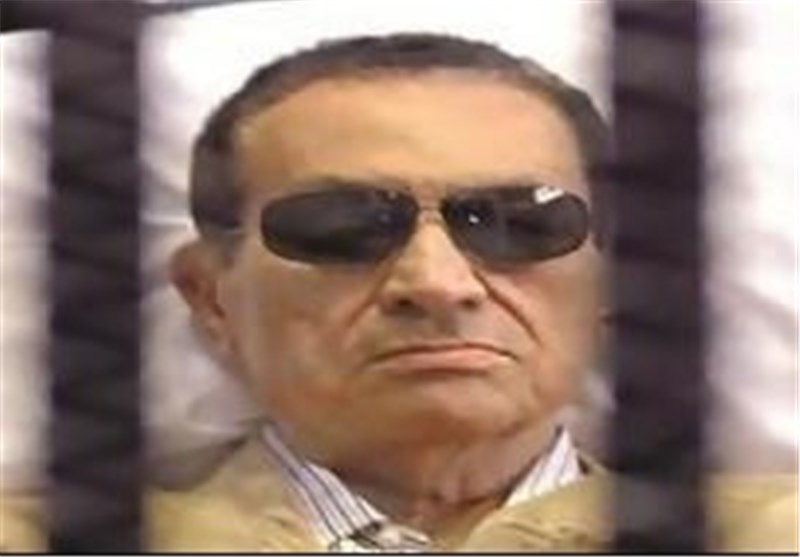 TEHRAN (Tasnim) – Ousted Egyptian President Hosni Mubarak will remain in detention while awaiting a retrial ordered Tuesday by a high court over embezzlement charges, state media reported.
Mubarak's appeal against a three-year sentence handed to him over embezzlement was accepted by the court, as were those of his two sons, who were sentenced to four years in jail.
"While the high court has ordered a retrial in the graft case, it did not order the release of Mubarak or his two sons," official MENA news agency quoted an Interior Ministry source as saying.
Last May, the Cairo Criminal Court sentenced Mubarak to three years over embezzling public funds designated for the maintenance of the presidential palace. Mubarak's two sons, Alaa and Gamal, were sentenced over the same charge.
The decision to release Mubarak or his sons is now in the hands of the public prosecution or the court that will retry them, the source added.
Along with other four aides, Mubarak and his sons were charged with misappropriating 100 million Egyptian pounds (14 million U.S. dollars) in public funds intended to refurbish the presidential palace.
The four aides, who were accused of facilitating Mubarak's seizure of public funds, were eventually acquitted for lack of evidence, Xinhua reported.
Mubarak's lawyer, Fareed el-Deeb, told state-run Ahram website that Mubarak should be freed as he already had served more than three years since he was detained in April 2011.
He added that he will also apply for cutting three years off the four-year jail term for Mubarak's sons.
Last November, the Cairo Criminal Court dismissed the charges against 86-year-old Mubarak, his interior minister, and six of his aides over the killing of protesters in the 2011 protests that ended his 30-year rule.