Obama Urges Congress Not to Torpedo Ongoing Iran Nuclear Talks
January, 17, 2015 - 10:09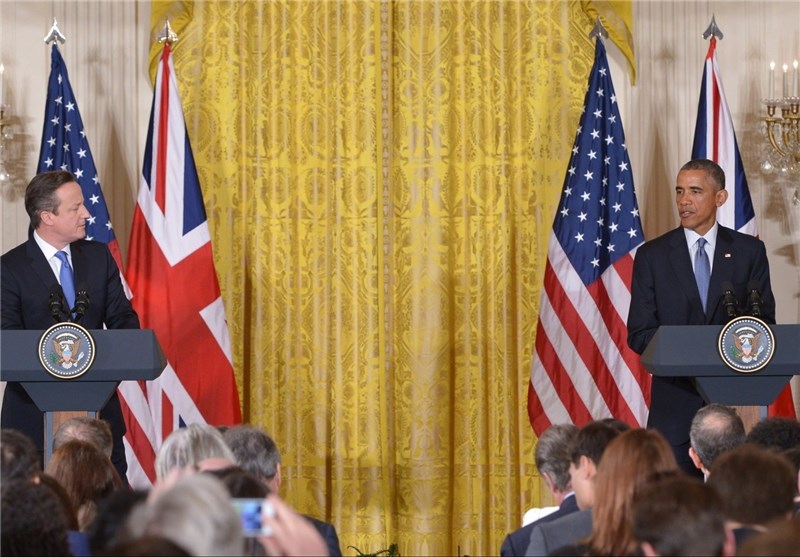 TEHRAN (Tasnim) - US President Barack Obama urged Congress not to impose new sanctions on Iran over its disputed nuclear program, threatening to veto any such legislation that lands on his desk.
Obama told a joint press conference with British Prime Minister David Cameron that Iran was already chafing under existing sanctions and had not accelerated its program, and that he would strongly urge Congress not to torpedo the ongoing talks with Tehran.
"Congress needs to show patience," Obama said.
"We'll see how persuasive I am. But if I'm not persuading Congress, I promise you, I'm going to be taking my case to the American people on this," he warned.
Obama has faced mounting calls from Republican critics for tougher new sanctions on Iran, with lawmakers saying a debate on more stringent measures could take place in the US Senate within weeks, AFP reported.
But new sanctions would "jeopardize the possibility of... providing a diplomatic solution to one of the most difficult and long-lasting national security problems that we've faced in a very long time," Obama said.
"I will veto a bill that comes to my desk."
Cameron also spoke out against calls for further sanctions on Iran, saying negotiations needed "space" to succeed.