Iran's Zarif to Make Phone Calls to Sextet FMs
January, 17, 2015 - 13:10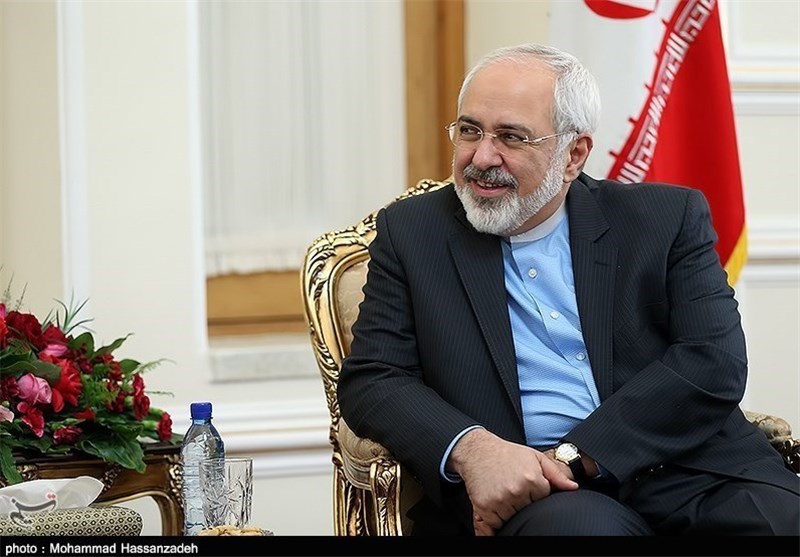 TEHRAN (Tasnim) – Iranian foreign minister said that he would make phone conversations with his counterparts from the Group 5+1 as part of nuclear talks between Tehran and the six world powers.
"I will return to Geneva once the meetings in Paris are over and will negotiate with foreign ministers of the Group 5+1 over phone," the Iranian minister said on Friday.
Zarif held meetings with his French and US counterparts Laurent Fabius and John Kerry in Paris on Friday as part of his European tour aimed at accelerating the nuclear negotiations between Iran and the Group 5+1 (the five permanent UNSC members plus Germany).
Asked about his talks with the US Secretary of State John Kerry, Zarif said that the meeting was held at Kerry's request.
"We discussed the obstacles to reaching a mutual understanding," Zarif said, adding that the two sides agreed that their deputies continue the talks to pave the ground for speeding up the nuclear talks.
Zarif had earlier said that Iran-US talks in Paris are part of the nuclear negotiations in Geneva. "We are trying to help the negotiations," Zarif underscored.
Iran and the United States on Friday also began a fresh round of nuclear talks at deputy-foreign minister level in Geneva, Switzerland.
The latest round of negotiations kicked off on Wednesday with a meeting between Zarif and Kerry.
The Iranian top diplomat also met with his German counterpart in Berlin and European Union's Foreign Policy Chief Federica Mogherini in Brussels.
On Sunday, January 18, representatives from Iran and the Group 5+1 (France, Britain, the United States, Russia, China, and Germany) will have a plenary meeting in Geneva.
Negotiations between Iran and the sextet aim to hammer out a final agreement to end more than a decade of impasse over Tehran's peaceful nuclear program.
The two sides wrapped up their latest round of nuclear talks in the Swiss city on December 17, 2014, three weeks after they failed to reach a final agreement by a November 24 deadline despite making some progress. They agreed to extend their discussions until July 1.