Final Nuclear Deal Needs Political Decision: Iran's FM
TEHRAN (Tasnim) – Iranian Foreign Minister Mohammad Javad Zarif reiterated that a long-awaited deal on Tehran's peaceful nuclear program requires that the Western countries make tough political decisions and refrain from resorting to pressure.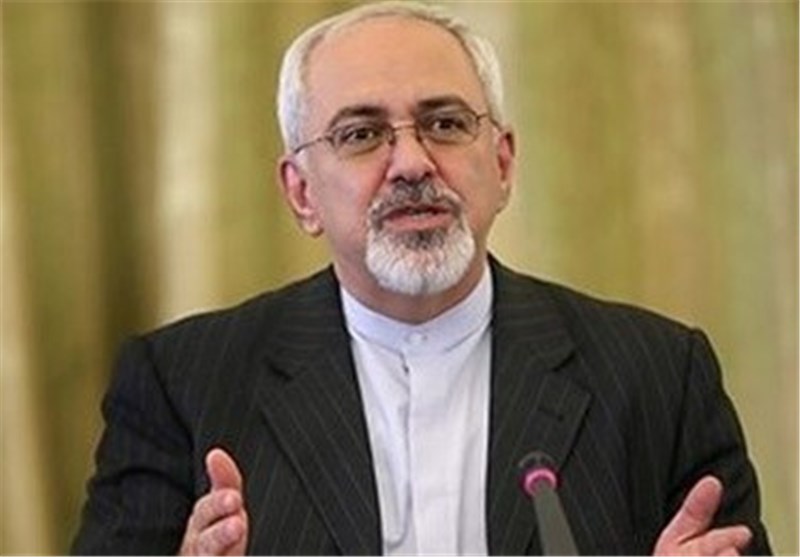 "If Western countries intend to negotiate with Iran, they should make a political decision, which might be difficult for some, and cease applying pressure," Zarif, who is also the country's chief nuclear negotiator, told Iran's state TV on Saturday.
The latest round of negotiations on Iran's peaceful nuclear program kicked off in Geneva on Wednesday with a meeting between Zarif and US Secretary of State John Kerry.
The two top diplomats held four rounds of talks over the past four days.
Zarif also met with his German counterpart Frank-Walter Steinmeier in Berlin and European Union's Foreign Policy Chief Federica Mogherini in Brussels.
On Friday and in his trip to Paris, Zarif met with his French counterpart Laurent Fabius. Later on Saturday, the Iranian foreign minister had a telephone conversation with British Foreign Secretary Philip Hammond and discussed the latest developments in nuclear talks.
Negotiations between Iran and the Group 5+1 (Russia, China, the US, Britain, France and Germany) aim to hammer out a final agreement to end more than a decade of impasse over Tehran's peaceful nuclear program.
Talks are due to resume at political director level in Geneva on Sunday as the two sides look to reach a framework agreement in March and a final long-term deal by June 30.
The two sides wrapped up their latest round of nuclear talks in the Swiss city on December 17, 2014, three weeks after they failed to reach a final agreement by a November 24 deadline despite making some progress. They agreed to extend their discussions until July 1.