Iran's FM Likely to Hold Nuclear Talks in Davos, Munich
January, 19, 2015 - 11:48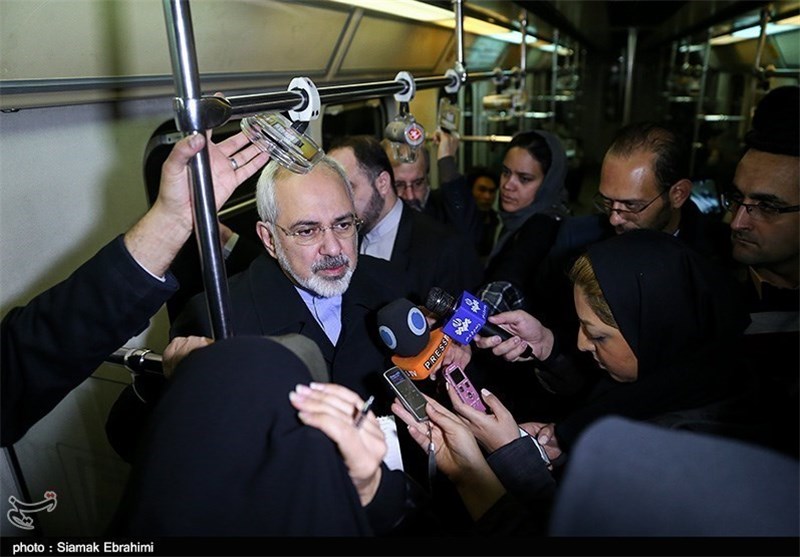 TEHRAN (Tasnim) – Iran's foreign minister said he will possibly discuss the country's peaceful nuclear program with his counterparts from six world powers on the sidelines of the annual meeting of the World Economic Forum (WEF) in Davos and of the Munich Security Conference.
Speaking to reporters in Tehran on Monday morning, Mohammad Javad Zarif said he will travel to Switzerland's Davos later this week to attend the WEF meeting, which will be attended by some of his counterparts from the Group 5+1 (Russia, China, the US, Britain, France and Germany).
He said the forum in Davos will provide an opportunity to have "short discussions" on Tehran's peaceful nuclear program with top diplomats of the Group 5+1, including US Secretary of State John Kerry.
"The concurrence of my and John Kerry's presence in the meeting will be short, so it is possible that I will meet Kerry or other members of the (Group) 5+1, but it will be a short meeting," he explained.
Zarif said he is also planned to meet the European Union Foreign Policy Chief Federica Mogherini in Davos for nuclear talks.
Mogherini coordinated diplomacy with Iran on behalf of the six powers.
Moreover, Zarif raised the possibility of another round of nuclear talks on the sidelines of the 51st Munich Security Conference, due to be held from February 6 to 8.
Iran and six world powers wrapped up the latest round of negotiations in Switzerland with the next round slated for early February.
Following an interim nuclear deal signed in Geneva in November 2013, two deadlines for a final, comprehensive deal have been missed, and now a third one is looming on July 1.
Negotiations between Iran and the Group 5+1 (also known as the P5+1 or E3+3) aim to hammer out a final agreement to end more than a decade of impasse over Tehran's peaceful nuclear program.