MP: Iran Welcomes Stronger Parliamentary Ties with S. Korea
TEHRAN (Tasnim) – A senior Iranian lawmaker emphasized the importance of efforts to promote parliamentary ties between Iran and South Korea and said the Iranian parliament welcomes sharing of experiences between the two Asian countries.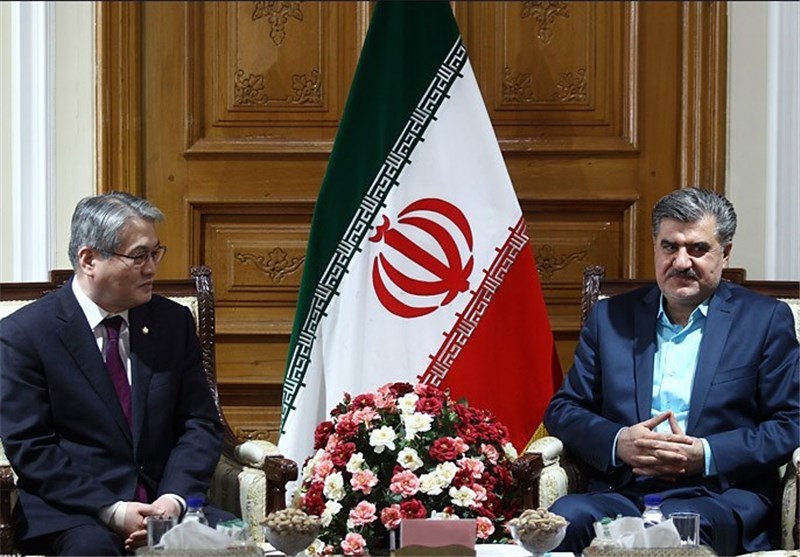 In a meeting with the visiting South Korean MP and member of Health and Social Affairs Commission of the country's parliament, Yong Ik Kim, in Tehran, Director of the Iranian Parliament's Social Commission Abdolreza Azizi described relations between the two countries as "age-old".
"Given the long history of friendly ties between Iran and South Korea and the promotion of mutual cooperation between the two countries in recent years, bilateral talks between the parliamentary officials can play a major role in facilitating relations," he said.
"The Iranian Parliament, Social Commission in particular, welcomes the move by Iran and south Korea to share experiences in diverse areas," he added.
The South Korean MP, for his part, voiced his country's readiness to promote bilateral ties and hold further consultations in various spheres, including health and medical treatment.
Throughout history, Iran and South Korea have maintained a relatively friendly and strongly strategic partnership despite Iran's close relationship with North Korea, and South Korea's close relationship with the United States.