Ukraine Hospital Hit amid Fighting in East
TEHRAN (Tasnim) - Shelling hit a hospital in Donetsk city center in eastern Ukraine, leaving six wounded while also damaging the front of the building and blowing out windows, rebel officials and witnesses said.
January, 19, 2015 - 19:12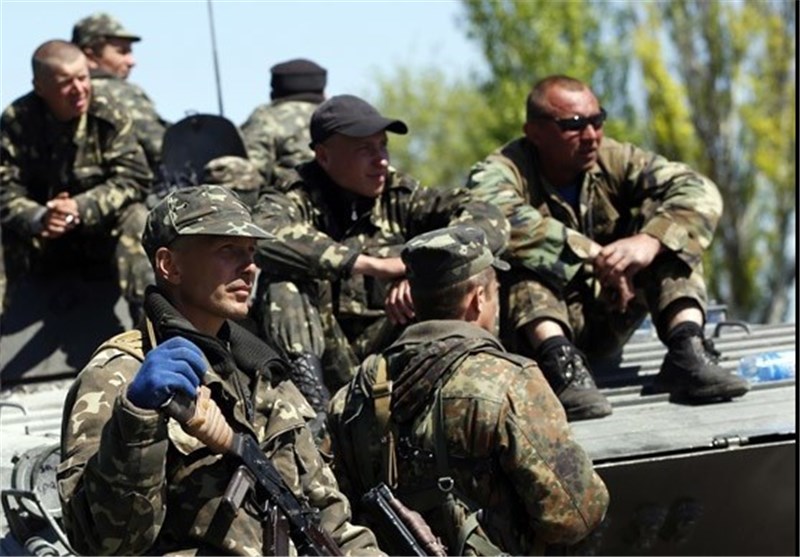 Rebel officials told AFP news agency that one doctor and five patients were wounded in the shelling on Monday which also damaged a nearby university.
The latest violence in the troubled industrial city came as the Ukraine government claimed that Russia sent 700 troops across the border to support pro-Russian rebels.
Ukrainian government forces and rebels also continued clashes near Donetsk's main airport after a counter-offensive by Ukrainian troops to reclaim lost ground.
Ukraine's government said on Monday that three Ukrainian soldiers had been killed in the latest episode of fighting.
"The (pro-Russian) fighters of the Donetsk and Luhansk People's republics are continuing to storm Donetsk airport and fire on our positions," Ukraine military spokesman Andriy Lysenko said.
"This is not simply a strategic objective. It is a launching pad from which the terrorists can begin a new offensive. We will not surrender the airport."
Ukraine's military claimed on Sunday afternoon to have cleared out most of the airport, but there was no independent verification of their account, with journalists unable to approach the facility.
Meanwhile, Russia's Foreign Ministry said on Monday that Kiev was trying to solve the crisis in eastern Ukraine through military force which was a "strategic mistake", Reuters reported, citing an Interfax report.
"It's the biggest, even strategic mistake of the Ukrainian authorities to bank on a military solution to the crisis in Ukrainian society and to all of south-east Ukraine's problems," said Deputy Foreign Minister Grigory Karasin.
"This can lead to irreversible consequences for the Ukrainian statehood."
Kiev and Moscow traded blame for the complete breakdown of a September ceasefire in recent days, while UN Secretary-General Ban Ki-moon voiced alarm and called for an immediate end to the violence.