Over 700 Demos Held in Bahrain after Sheikh Salman's Arrest: Opposition
TEHRAN (Tasnim) – An official at Bahrain's largest opposition bloc, Al-Wefaq National Islamic Society, announced that over 700 peaceful demonstrations have been held across the Persian Gulf country after the detention of the secretary general of the bloc.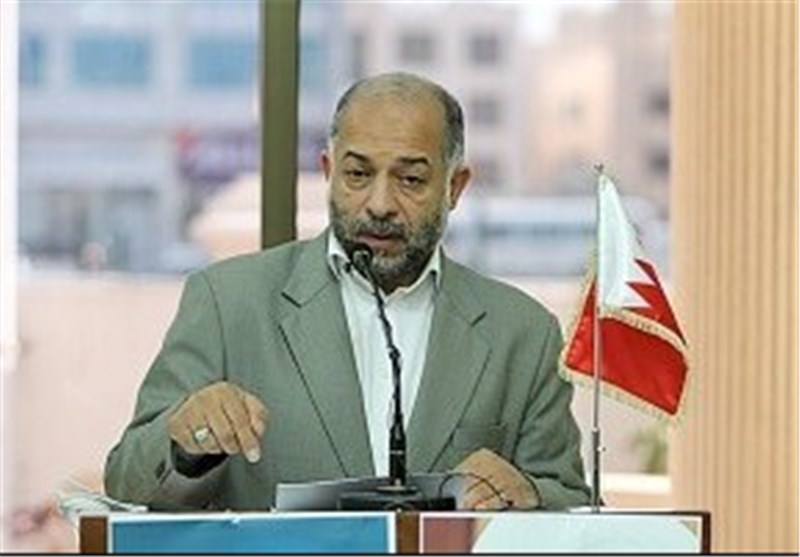 More than 700 protests have been held in various provinces across Bahrain in solidarity with Sheikh Salman during three weeks after his detention, Hadi al-Mousavi, the head of the freedom and human rights section of al-Wefaq, said in a press conference on Monday.
He also said that Al Khalifa regime forces arrested 162 Bahraini demonstrators during the protests, which were held in most parts of the country (80 percent) from December 27, 2014 to January 17, 2015.
Mousavi also said that the Bahraini security forces clamped down on 309 separate protests during the period, injuring 136 people.
Manama is pressing ahead with its crackdown on opposition, after it extended the detention of Sheikh Salman for the second conservative time.
Bahrain Public Prosecutor's Office extended for an unlimited period the detention of Sheikh Salman after an eight-hour investigation of the cleric.
Salman was arrested on December 27 over alleged anti-regime incitements.
The 49-year-old cleric is charged with "promoting regime change by force, threats, and illegal means, and of insulting the Interior Ministry publicly," said Bahraini prosecutor Nayef Mahmud.