Roadside Bomb Kills 9 Afghans in South, Clash Kills 7 Militants
January, 20, 2015 - 16:17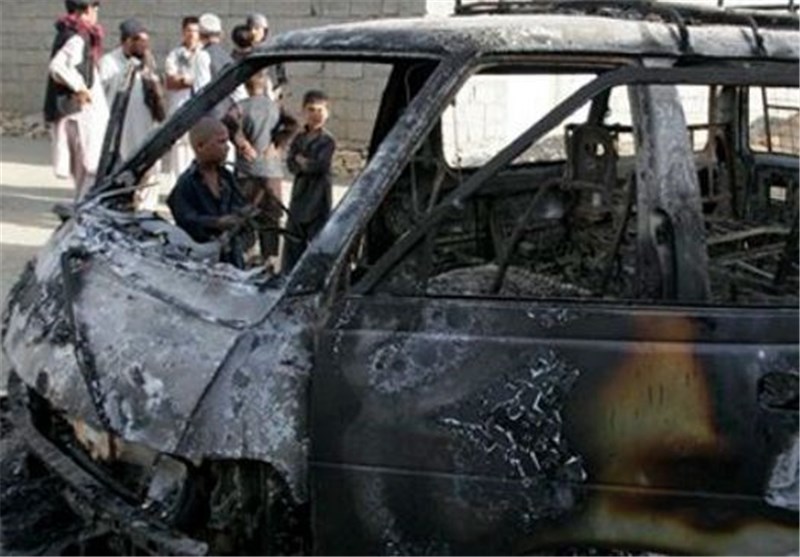 TEHRAN (Tasnim) - A Taliban-linked bomb blast claimed the lives of nine civilians in Ghazni province with Ghazni city as its capital 125 km south of the national capital Kabul on Tuesday while conflict left seven Taliban fighters dead on the same day, officials confirmed.
In the latest violent incident which occurred in Gilan district of Ghazni province at around noon, nine civilians lost their lives as a mini-bus ran over a mine, a local official said.
"Nine innocent civilians, including a woman and a child were killed and two others wounded after a mini bus they were travelling in ran over an Improvised Explosive Device (IED) planted by militants on a road in Gilan district, at around midday," deputy to provincial police chief Assadullah Insafi told reporters.
The official blamed the Taliban insurgent group for planting the IED on the main road to terrorize the people.
Meanwhile, clash between security forces and Taliban insurgents in the northern Kunduz province with Kunduz city as its capital 250 km north of Kabul on Tuesday had left seven militants dead.
"A group of Taliban insurgents raided police checkpoints in Tashgazar area of Imam Sahib district early Tuesday morning and police returned fire killing seven rebels on the spot, forcing others to flee," district governor Amanudin Qurishi told Xinhua.
Two local police personnel sustained injuries in fire exchange lasted for a while, the official asserted.
Security forces have launched cleanup operations to wipe out militants from the area, the district governor added.
Meanwhile, Zabihullah Mujahid who claims to speak for the Taliban outfit in talks with media via telephone from unknown location confirmed the clash and claimed the Taliban captured four police checkpoints during the fighting, which was rebuffed by Qurishi as baseless.