Top Iraqi Officer in Iran to Get Advisory Help from IRGC
TEHRAN (Tasnim) – A high-ranking Iraqi military delegation, led by the Arab country's Air Force commander, is in Iran to seek the advisory and technical assistance of the Islamic Revolution Guards Corps (IRGC) in the fight against the ISIL terrorist group.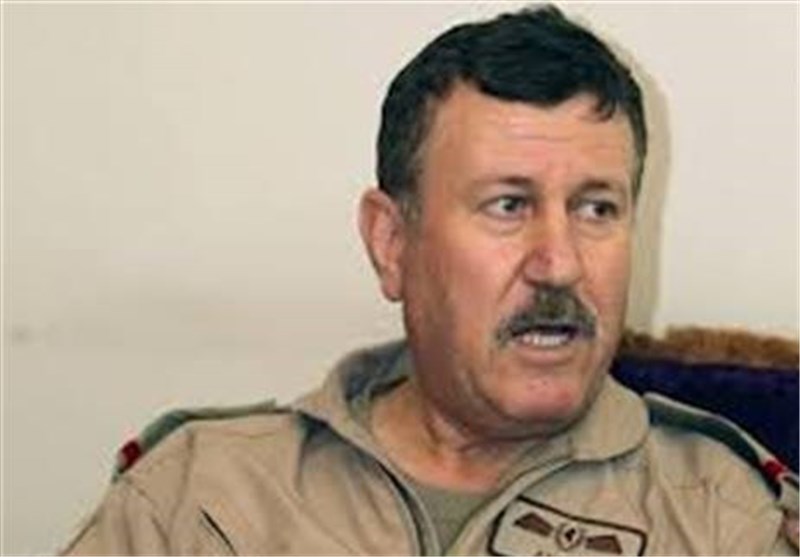 Iraq's Air Force Commander General Anwar Hamad Amin held a meeting with Commander of the IRGC Aerospace Force Brigadier General Amir Ali Hajizadeh in Tehran on Tuesday.
"The invasion launched by the ISIL Takfiri terrorists made us promote interaction and cooperation with the neighbor, friend and brother country, Iran," the Iraqi commander said.
"Our presence in Iran is to promote cooperation and interaction with the Islamic Revolution Guards Corps in the advisory, training and technical fields," General Amin explained.
He also hailed Iran's "eye-catching progress" in the defensive technology and military industries.
The Iranian commander, for his part, said the IRGC Aerospace Force has been providing neighboring Iraq with the "advisory, intellectual and technical assistance" since the beginning of the ISIL offensive in Iraq.
General Hajizadeh further vowed continued advisory and training help to "meet demands of the Iraqi brothers" in the face of the foreign-backed militants.
He added that the IRGC's help "will definitely have serious effect in the battle against the ISIL and will further reinforce the Iraqi Air Force."
Iraq has been facing growing threat of terrorism, mainly posed by the ISIL terrorist group in recent months.
The ISIL militants made advances in northern and western Iraq over summer 2014, after capturing swaths of northern Syria.
However, a combination of concentrated attacks by the Iraqi military and the popular forces, who rushed to take arms after top Iraqi cleric Ayatollah Ali al-Sistani issued a fatwa calling for fight against the militants, have blunted the edge of the ISIL offensive and retaken many towns and villages.
Amid the escalating situation in Iraq, Iran is known as the first country to help the Arab country and has always voiced support for Iraq's solidarity and prosperity.