Iran's Top Security Official Calls Israel "Main Symbol of Terrorism"
TEHRAN (Tasnim) – Secretary of Iran's Supreme National Security Council (SNSC) Ali Shamkhani on Tuesday deplored the Zionist regime of Israel's effort to portray itself as a victim of terrorism, adding that the regime itself is the main symbol of terrorism.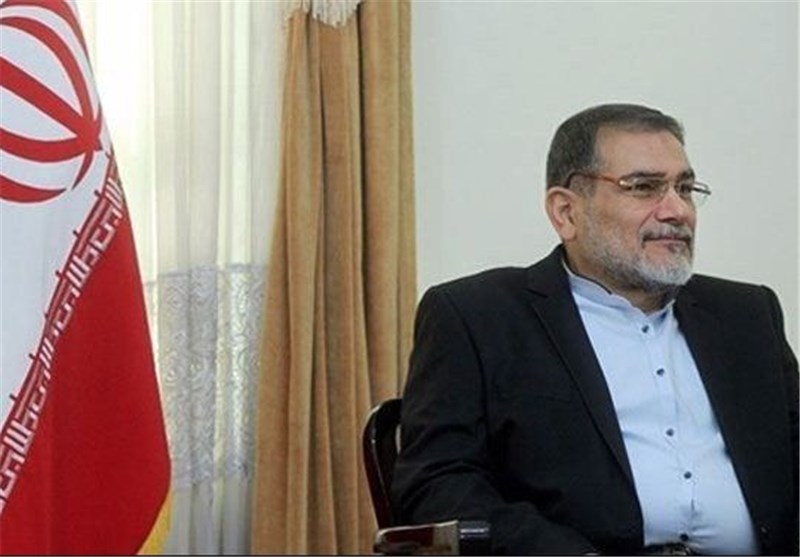 "The Zionist regime (of Israel) as the main symbol of state-sponsored terrorism … is trying to hide its footprints in international terrorist activities and blame others by deceiving the public opinion and portraying itself as the victim (of terrorism)," Shamkhani said in a meeting in Tehran.
The senior Iranian official went on to say that Israel has a long and dark record of committing heinous crimes in Gaza, Sabra and Shatila, and invading its neighboring country.
In a recent crime committed by the Zionist regime, an Israeli helicopter strike in Syria on Sunday killed six Hezbollah members and an Iranian IRGC commander.
The Tel Aviv regime has carried out several airstrikes in Syria since the start of the nearly four-year-old foreign-backed militancy there. The Zionist regime is also blamed for backing the insurgents fighting against the Syrian government.
Elsewhere in his remarks, Shamkhani slammed the double-standard attitude adopted by the Western countries in supporting terrorists under the name of moderate rebels, and reiterated that the so-called anti-ISIL (Islamic State of Iraq and the Levant) coalition is aimed at exacerbating Islamophobia.
Earlier, Iranian President Hassan Rouhani had also rapped West's "paradoxical" stance on terrorism, and said that all terrorists, without exception, are bad.