Syrian Envoy: Israel Playing Key Role in Fight against Syria
TEHRAN (Tasnim) – Syria's ambassador to Iran denounced Israel as the main side involved in the foreign-imposed war on Syria, a clear sign of which he said is the recent airstrike the Tel Aviv regime carried out on the Arab country's soil.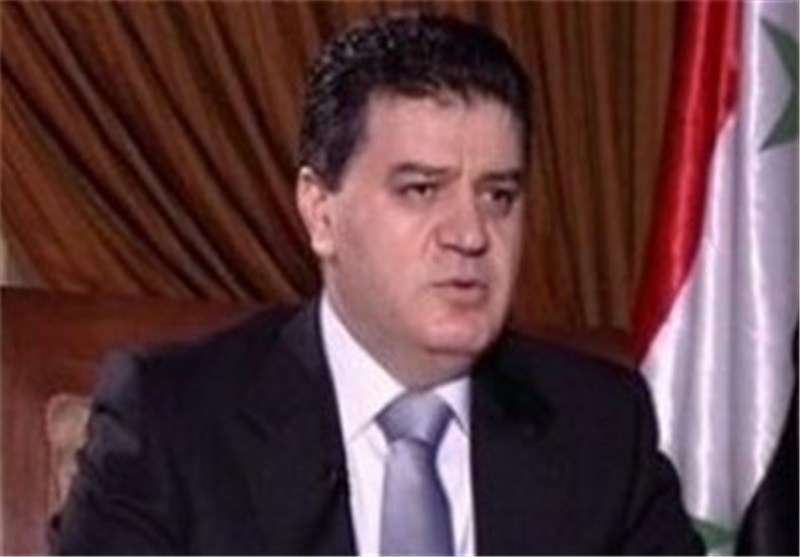 "The terrorist act committed by the Zionist regime (of Israel) against the resistance (movement) proves that the main axis of war on Syria is the Zionist regime," Adnan Hassan Mahmoud told Tasnim on Wednesday.
The envoy made the comments in a ceremony at the Lebanese Hezbollah Resistance Movement's office in Tehran, held to commemorate those martyred in a recent Israeli attack in Syria on Sunday.
Six members of Hezbollah plus an Islamic Revolution Guards Corps general were killed when an Israeli military helicopter hit their convoy in Syria's southwestern region of Quneitra.
"Furthermore" the Syrian envoy added "the attack reveals coordination and links between the Zionist regime and the Takfiri groups."
Hassan Mahmoud said the Takfiri militants that fight against Syria's government have "common goals" with Tel Aviv.
Links between Israel and the foreign-backed terrorists that fight against Damascus government is not something new.
Israeli media reported in December 2014 that Zionists had taken three wounded militants belonging to Takfiri groups fighting in Syria to hospitals in Israel.
The reports also revealed that more than 449 wounded militants had been treated at Nahariya Hospital in Galilee.
According to documents from Israeli hospitals, Israel's army paid $10 million until September 2014 for the costs of treatment to the foreign-sponsored militants injured during battles with Syrian government forces, and the money has come from the Israeli military's budget.