Zarif Reiterates Iran's Support for Palestinian Cause
January, 22, 2015 - 11:21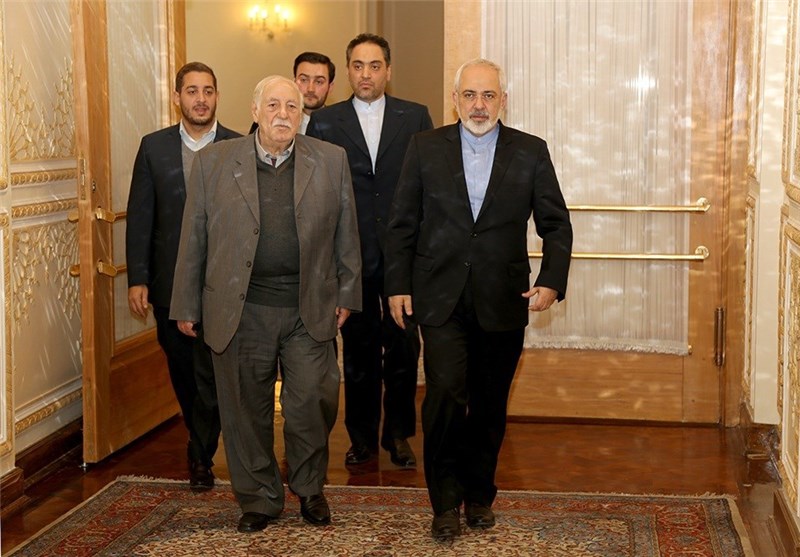 TEHRAN (Tasnim) – Iran's Foreign Minister Mohammad Javad Zarif underlined the Islamic Republic's support for Palestine.
In a meeting on Wednesday with Ahmed Jibril, the head of the Popular Front for the Liberation of Palestine (PFLP), Zarif said the Leader, president and people's support for the Palestinian cause is a general policy of the Iranian Establishment.
Zarif further referred to the victories of the resistance front against the Zionist regime and said these victories have invalidated the myth of the Occupying regime's invulnerability.
Turning to Tel Aviv's policy of Judaization of al-Quds (Jerusalem) and the continuation of its brutal siege on the Gaza Strip and the precarious human situation there, the Iranian top diplomat stressed the need for the international community to pay more attention to the rights of the Palestinian nation.
Elsewhere in his remarks, Zarif described the recent Zionist aggression in Syria's Golan Heights as yet another indication of the collaboration between the regime and Takfiri terrorists.
On Sunday, an Israeli military helicopter fired two missiles into the occupied Golan Heights in Syria.
The attack led to the martyrdom of six members of the Lebanese resistance movement, Hezbollah, and a general of Iran's Islamic Revolution Guards Corps (IRGC).
Ahmed Jibril, for his part, slammed the Zionist regime's attack on resistance movement forces in Syria.
He also underscored that the victories of the resistance movement in the 22-day and 33-day wars have proven that the only way for restoring the rights of the Palestinian nation against Zionist occupiers is resistance and steadfastness.
Jibril further praised Iran's support for the resistance of the oppressed Palestinian nation.