Crushing Responses Await Zionists: Senior Iranian Commander
January, 22, 2015 - 13:56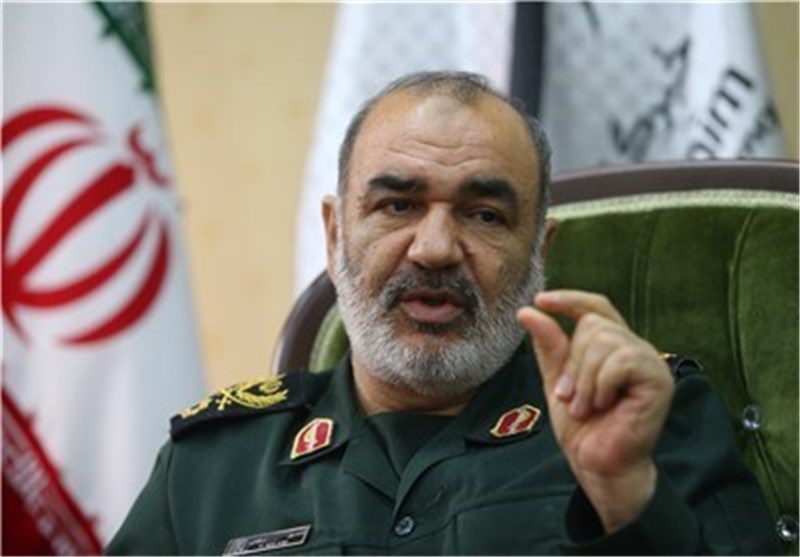 TEHRAN (Tasnim) – A senior IRGC commander warned that Tel Aviv should expect devastating responses following its recent attack on Syria's Golan Heights.
"The Zionists would have to wait for crushing responses from the Islamic Revolution Guards Corps (IRGC)," the IRGC Lieutenant Commander Brigadier General Hossein Salami said on Thursday.
"They (the Zionists) have already seen the IRGC reactions and are (thus) worried," he went on to say.
On Sunday, an Israeli military helicopter fired two missiles into Amal Farms in the strategic southwestern city of Quneitra, close to line separating the Syrian part of the Golan Heights from the Israeli-occupied sector.
Six members of Lebanon's Hezbollah resistance movement as well as Brigadier General Mohammad Ali Allahdadi were killed in the attack.
The Tel Aviv regime has carried out several airstrikes in Syria since the start of the nearly four-year foreign-backed militancy there.
The Zionist regime is also blamed for backing the insurgents fighting against the Syrian government.