Washington Police Crack down on Anti-war Activists
TEHRAN (Tasnim) – Police in Washington DC arrested an anti-war activist attending a rally held in protest to the militarization of the police force in the United States.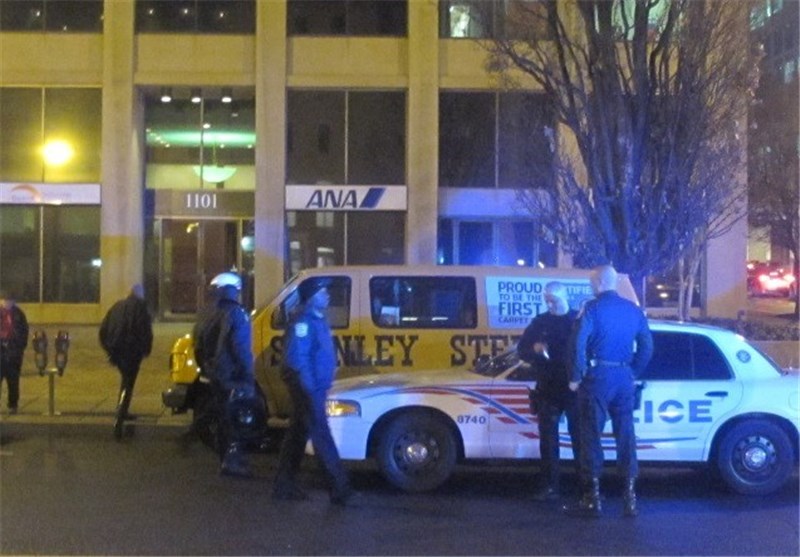 According to Tasnim dispatches, tens of activists belonging to the anti-war group Code Pink on Wednesday demonstrated in front of Hilton Hotel in the US capital city where the US Conference of Mayors' annual winter meeting was underway.
The protesters blocked the streets around the hotel and asked that the mayors come out and listen to their demands.
They carried banners and shouted slogans against police brutality and racial discrimination.
Police intervened to clear the streets and arrested a female activist who refused to leave.
A string of deaths at the hands of US police officers in recent months have inflamed resentment against police tactics in the United States and deepened the distrust many blacks feel towards law enforcement.
A growing protest movement was sparked by the killing of unarmed black teenager Michael Brown in Ferguson, Missouri on August 9 last year.

Grand jury decisions not to prosecute the white officers responsible for 18-year-old Brown's death and a fatal chokehold on New York father of six Eric Garner in July, triggered months of protests.