Rallies Held in Iran to Show Love for Prophet Muhammad
TEHRAN (Tasnim) – Iranian people attended nationwide rallies on Friday to show their love and respect for the Holy Prophet of Islam (PBUH) and to condemn blasphemous moves against him.
January, 23, 2015 - 16:20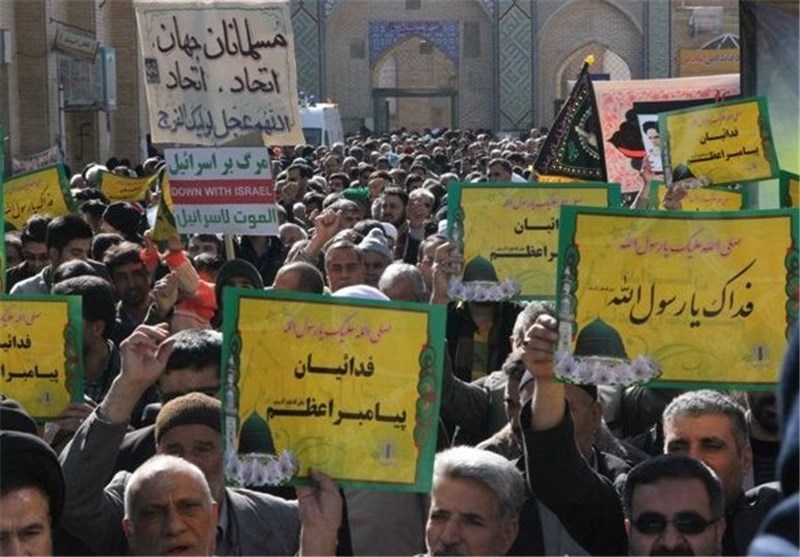 Iranian people from different social strata poured into the streets after Friday prayers in nationwide mass rallies to reaffirm their commitment to the Islamic tenets and show love for Prophet Muhammad (PBUH).
Demonstrators also condemned a sacrilegious cartoon published by French magazine Charlie Hebdo that depicted Prophet Muhammed.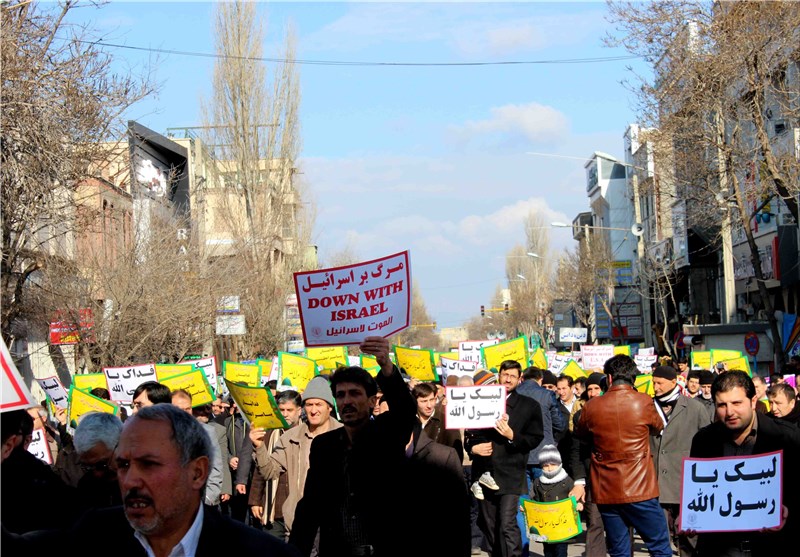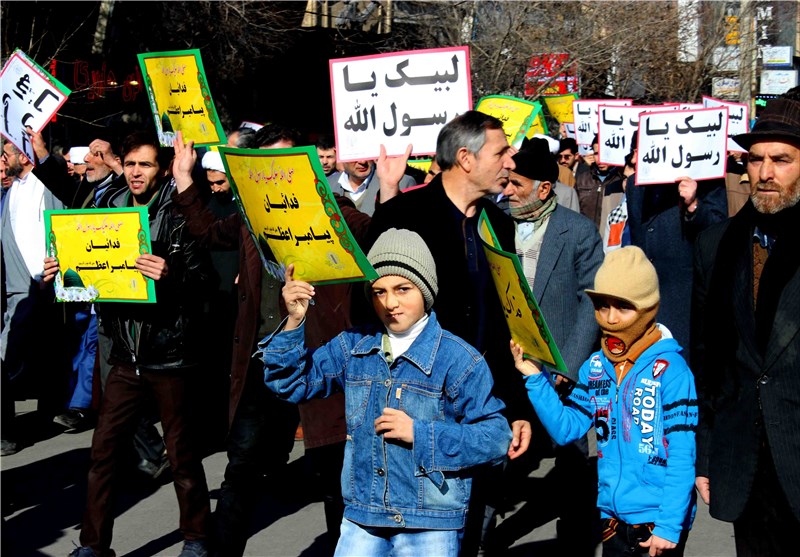 On January 14, 2015, the French satirical magazine featured a cartoon of Prophet Muhammad (PBUH) weeping on the front cover of its first issue after a January 7 attack on its Paris office by al-Qaeda-linked gunmen killed 12 people.
The French magazine has repeatedly aroused Muslim ire by publishing cartoons mocking Prophet Muhammad.
The January 14 edition of Charlie Hebdo showed a cartoon of Prophet Muhammad holding a "Je suis Charlie"("I am Charlie") sign, a slogan widely used following the terrorist attack.
Following the weekly's provocative move, Muslims around the world launched a campaign to show their deep affection for the Holy Prophet by holding banners that read "I love Muhammad (PBUH)."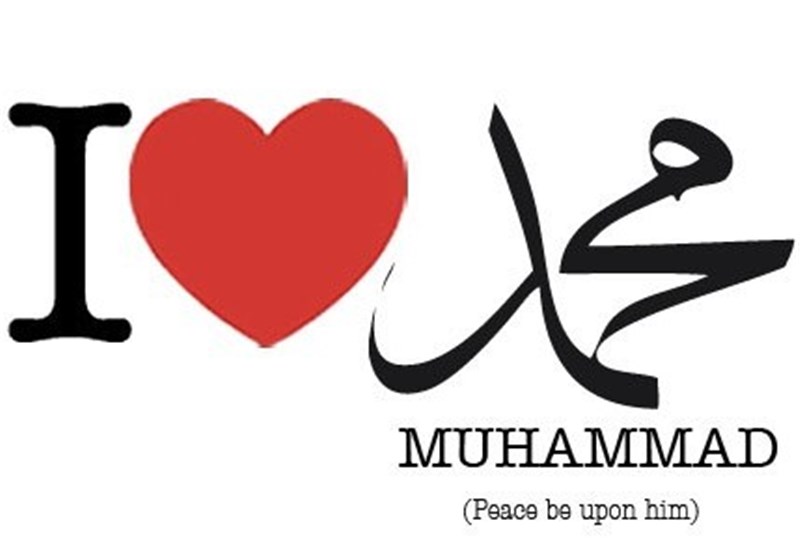 On January 20, Iran's President Hassan Rouhani warned that insulting sanctities of other people in the name of freedom provokes extremism.
"Iran condemns resorting to terror, violence and extremism under the pretext of defending the religion as it also condemns any insult, blasphemy and provocation of the sentiment of followers of religions in the name of defending freedom," Rouhani had announced.