Putin Accuses Kiev of Launching 'Large-Scale Operation' in East Ukraine
TEHRAN (Tasnim) – Russian President Vladimir Putin on Friday accused the Ukraine government of ordering a major new offensive against pro-Russian rebels in the separatist east that has claimed dozens of lives in the past few days.
January, 23, 2015 - 17:02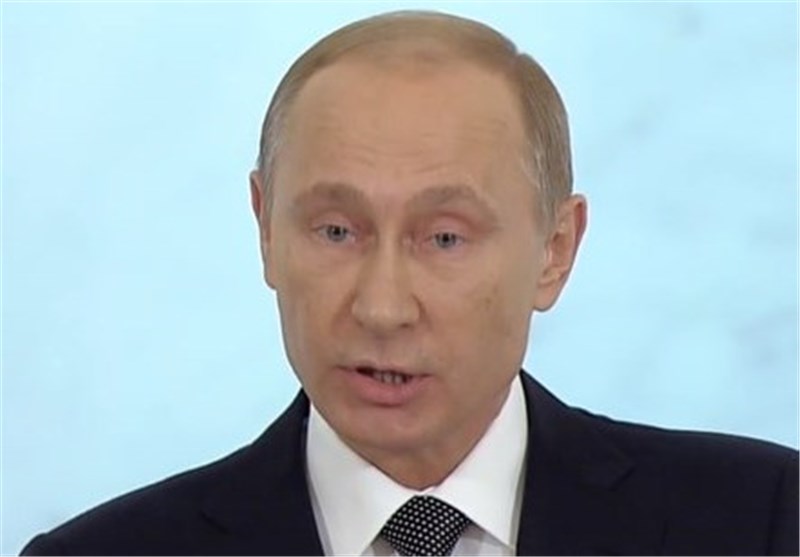 "Kiev authorities have given an official order to begin large-scale combat operations" along almost the entire frontline with pro-Russian separatists, Putin said in a meeting with his security council.
"The result is dozens killed and injured," he said, including "children, the elderly, and women".
"Artillery is being used, rocket launchers and aviation, and it is used indiscriminately and over densely populated areas," Putin said, adding that responsibility for the deaths are on "those who give the criminal orders."
He accused Kiev of ignoring recent ceasefire overtures by Moscow, which last week said it would ask rebels to pull back artillery from a demarcation line agreed in a September truce, AFP reported.
The Kiev government said this week it is trying to withstand a new assault by pro-Russian rebels and admitted its forces have lost control of the Donetsk airport after defending it for several months.
Rebel leaders in the so-called Donetsk People's Republic on Friday boasted that they will reject truce talks and go on to conquer the entire Donetsk region -- half of which is currently controlled by Ukrainian authorities.
Ukraine has denied using combat aviation in recent months and said Russia has recently sent in more troops to help the rebels in a major land-grab, but Moscow has denied involvement.