Iran Hints at Necessary Concord with Saudis in Region
TEHRAN (Tasnim) – Iran's Foreign Minister Mohammad Javad Zarif said Tehran and Riyadh need to achieve a consensus on the regional issues while their bilateral ties are normal.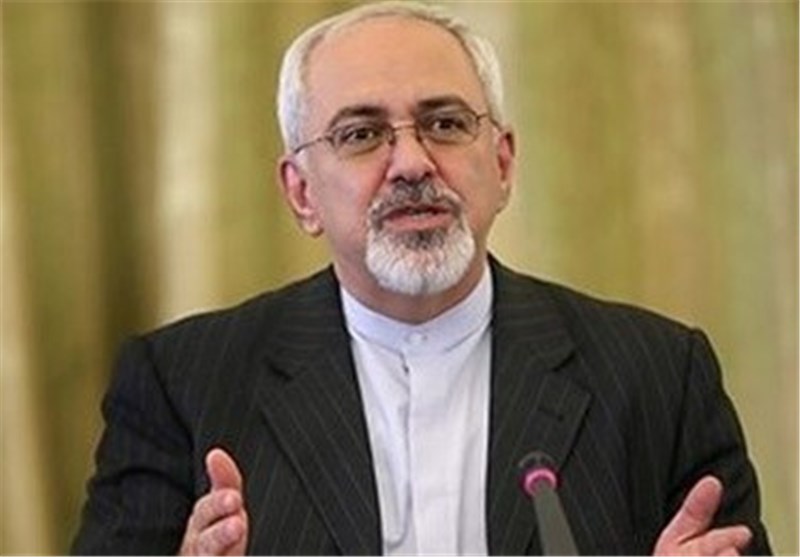 "Iran and Saudi Arabia have no problem in the bilateral relations; and on the regional issues, Iran and Saudi Arabia should reach a joint solution," Zarif said at a press conference with his Croatian counterpart in Tehran on Sunday.
Zarif said Iran has always been ready to find solution to problems in the region, expressing the hope that "neighbors and brothers in the Kingdom of Saudi Arabia" would also show the same preparedness, so that joint efforts would help relieve the pains of people in the region and ensure stability and security "without presence of foreigners".
"We hope the Saudi Arabian government would prepare the ground for further cooperation in all fields with a view on the basis of good neighborliness and realism in our very sensitive region," he added.
The Iranian foreign minister made the comments after a short Saturday trip to Riyadh to attend a commemorative service for late Saudi King Abdullah bin Abdulaziz, who died early Friday.
Zarif said his visit to Saudi Arabia lasted only for two or three hours, and underlined that he did not hold any political meetings with the Kingdom's officials.
The minister also expressed the hope that his official visit to Saudi Arabia or the Saudi foreign minister's visit to Iran would take place soon "at an appropriate time".
Foreign Minister Zarif and his Saudi counterpart Prince Saud al-Faisal have been long expected to pay reciprocal visits to each other's countries.
On Saturday, Iranian President Hassan Rouhani in a congratulatory message to new Saudi monarch, King Salman bin Abdulaziz, referred to Saudi Arabia as a "brother" neighbor of Iran.
"Given the religious and historical bonds between the Islamic Republic of Iran and the Kingdom of Saudi Arabia, I hope that ties between the two countries would expand in all fields of mutual interest during the time ahead," Rouhani said.