11 Killed in Egypt's Protests on Revolution Anniversary
TEHRAN (Tasnim) – Eleven people have died during Sunday protests in several parts of the country on the fourth anniversary of the January 2011 uprising, the health ministry announced.
January, 25, 2015 - 19:03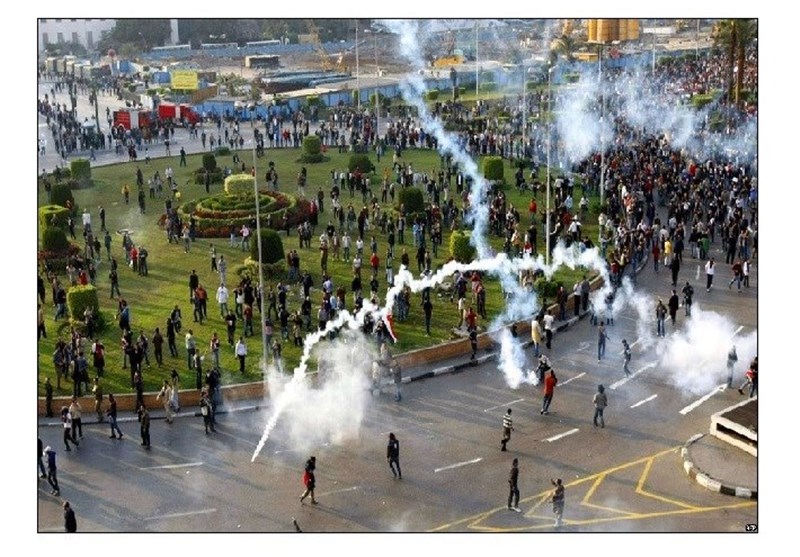 At least two died in Beheira governorate, two in Cairo's Matariya district and one in Alexandria governorate, health ministry official Khaled El-Khateeb told Reuters.
Locations of the other six victims are yet to be known.
The ministry also said that at least 30 were injured in clashes.
A number of youth groups affiliated with the pro-Mohamed Mursi National Alliance to Support Legitimacy (NASL) have called for protests in downtown Cairo, state newspaper Al-Ahram reported.
Meanwhile, the liberal April 6 Youth Movement, which was outlawed last April, has called for protests in a number of downtown squares, including Abdel-Moneim Riyad, Abdeen, Opera, Bab Al-Louk and Talaat Harb after the killing of socialist activist Shaimaa El-Sabagh at a march on Saturday.
El-Sabagh, 33, was marching with a dozen Socialist Popular Alliance Party members to lay flowers in Tahrir Square in memory of protesters who died in the January 2011 uprising.
The party was her death was "premeditated murder."
Meanwhile, security forces have dispersed a protest of about 100 supporters of President Abdel-Fattah El-Sisi in downtown Cairo's Abdel-Moneim Riyad Square, Aswat Masriya reported. No one was arrested at the protest.
Earlier in the day, ten people holding photos of ousted president Mohamed Mursi were arrested in the same square.
Security forces have dispersed other small protests nationwide.