Iran Urges Intelligence Cooperation with Kenya to Fight Terrorism
TEHRAN (Tasnim) – Iranian President Hassan Rouhani called for stronger cooperation with Kenya in different fields, including intelligence, in a bid to counter the threat of terrorism.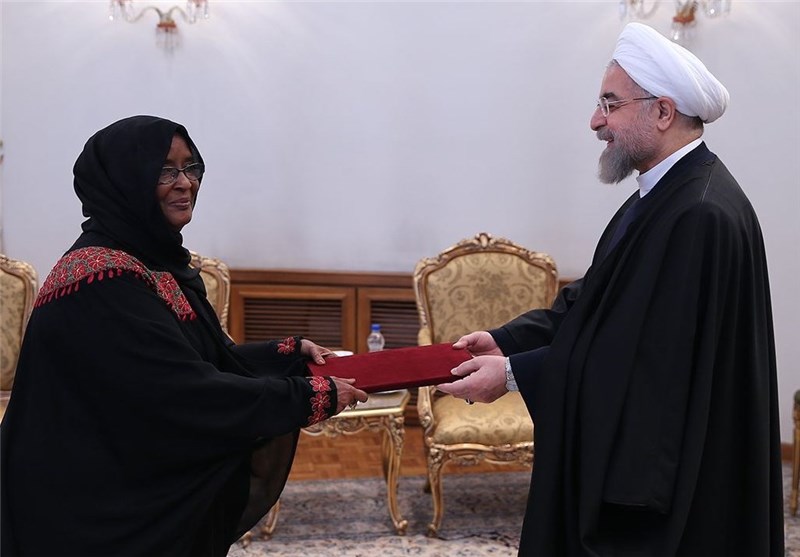 "We should help each other in terms of culture, politics and intelligence to destroy grounds for activities of the terrorist groups," Rouhani said in a meeting with Kenya's new ambassador to Tehran on Monday.
The Iranian president also warned against the scale of terrorist activities in the Middle East and North Africa, slamming the Boko Haram terrorist group for committing heinous crimes.
"The shameful crimes committed by the terrorist groups such as Boko Haram (in Africa), have shocked the public conscience all over the world," he added.
The president also condemned terrorist activities committed in the name of religion and Islam, underscoring that the words and deeds of the terrorist groups have nothing to do with the Islamic teachings.
The Kenyan envoy, Ruqayya Ahmed, for her part, pointed to the havoc that terrorist groups have wreaked on her country, and said, "We have been facing the threat of terrorism, directly posed by the al-Shabaab terrorist group."
"We know that they (al-Shabaab terrorist) establish extremism by radicalizing the youth, and unfortunately damage Islam," the ambassador explained.