ISIL Not A Symbol of Islam: Iranian Cleric
TEHRAN (Tasnim) – Ayatollah Hossein Nouri Hamedani, a senior Iranian cleric, on Monday warned against West's efforts to spread Islamophobia, and stressed that terrorist groups like ISIL does not represent true Islam.
January, 26, 2015 - 17:46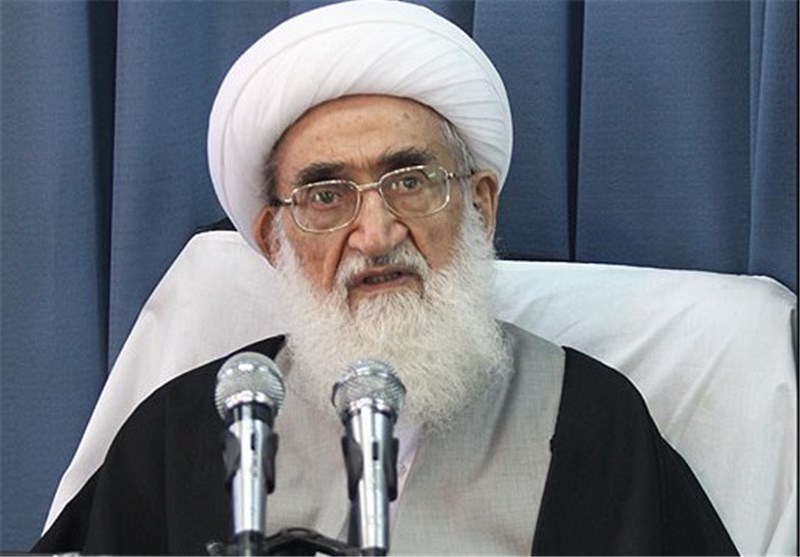 Deploring enemies' efforts to spread Islamophobia, the senior cleric said that European youths should not view the Islamic State in Iraq and the Levant (ISIL) terrorist group as the symbol of Islam.
"Because terrorist acts are not in line with Islam," Ayatollah Nouri Hamedani said.
He further referred to the recent letter written by the Supreme Leader of the Islamic Revolution Ayatollah Seyed Ali Khamenei to European youths, and said that the letter would leave impact on youths' thought.
Earlier on Wednesday, Ayatollah Khamenei wrote a letter in English asking European and North American youths not to judge Islam based on the recent terrorist attacks in Paris.
He further asked them to try to gain a direct and firsthand knowledge of the religion in reaction to the flood of prejudgments and disinformation campaigns.
"Don't allow them to hypocritically introduce their own recruited terrorists as representatives of Islam," Ayatollah Khamenei stressed in his historical letter.