US Official Holds Talk with Impeached Former Thai PM
January, 26, 2015 - 18:29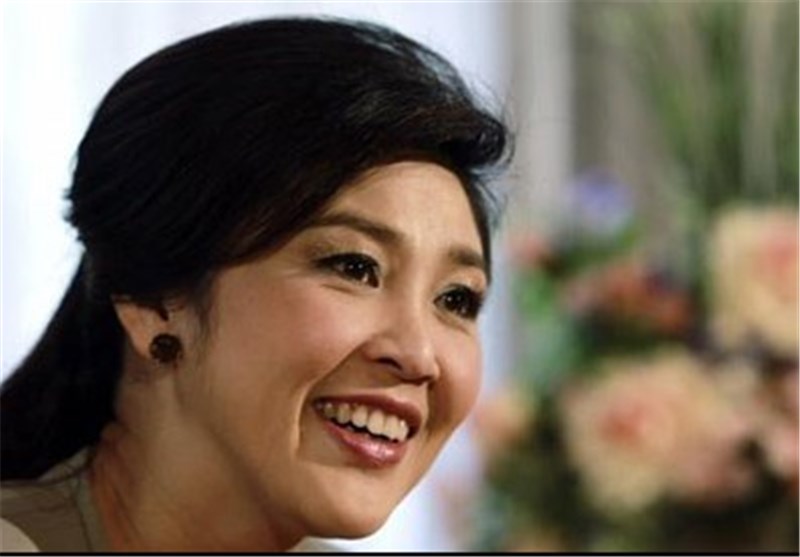 TEHRAN (Tasnim) - A visiting high-level official of the United States government held talks on Monday with former Thai premier Yingluck Shinawatra, following her impeachment by legislators last Friday.
Daniel Russel, assistant secretary of state for East Asia and Pacific Affairs, met with Yingluck at the residence of the US ambassador for about 30 minutes to discuss the event in which a total of 190 members of the National Legislative Assembly voted to impeach the former lady leader, rendering her banned from politics for five years.
She was ruled by the non-elected lawmakers, all of whom were handpicked by Thai Prime Minster Prayut Chan-o-cha, guilty of corruption charges involving a rice subsidy program implemented by her government.
Accompanying Yingluck during the informal talk with Russel were former Thai foreign minister Surapong Tovijakchaikul and Yingluck' s former secretary Suranand Vejjajiva.
Details of the talk were not available to disclose at the moment, Xinhua reported.
Then, the US assistant secretary of state left the residence of the US envoy, who is yet to be named by Washington, for the headquarters of the Democrat Party to meet with former premier Abhisit Vejjajiva.
Abhisit, a cousin of Suranand's, led opposition legislators in 2013's censure debate against Yingluck's Pheu Thai (For Thais) Party-led government over the populist rice program which they had alleged to have been largely prone to corruption involving high- level government officials.
Finally, Russel visited the headquarters of the foreign ministry to meet with Deputy Premier and Foreign Minister Thanasak Patimaprakorn.
Meanwhile, Prayut described the talk between Russel and Yingluck as a "private" business and implied that the US assistant secretary of state apparently avoided seeing him due to his having seized power in last May's coup to oust Yingluck's elected government.
The US government earlier pressed Prayut's government to promptly return the democratic rule to the Thais.
Prayut, who earlier said he will not reconcile with any legal wrongdoers, did not elaborate, however.
In addition to the five-year ban from politics at all levels, Yingluck might possibly be sentenced by the Supreme Court to a maximum of 10 years in jail on duty-negligence charges involving the corruption-riddled rice program.