Iran Nuclear Deal Needs Dialog: IAEA Chief
January, 26, 2015 - 18:24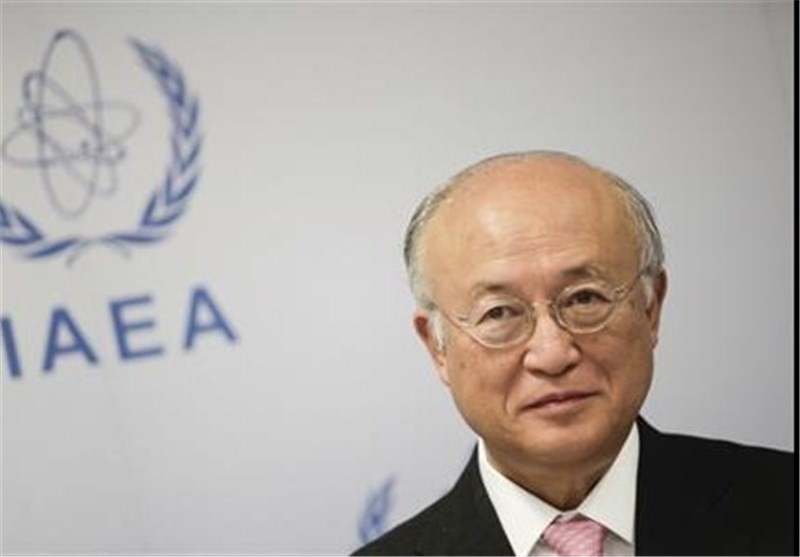 TEHRAN (Tasnim) - Head of the International Atomic Energy Agency Yukiya Amano said a final deal between Iran and six world powers over Tehran's peaceful nuclear program could be struck through dialog.
"The IAEA has long been insisting that the solution needs to be found through dialogue. We welcome if and when the agreement is reached," Amano said of the long-awaited agreement between Iran and the Group 5+1 (Russia, China, the US, Britain, France and Germany), speaking in Singapore on Monday.
"We have communications with them, we provide assistance as necessary and as appropriate, but we are not a party to this negotiation," the UN nuclear agency chief added.
Iran and the Group 5+1 (alternatively known as the P5+1 or E3+3) are in talks to hammer out a final agreement to end more than a decade of impasse over Tehran's nuclear energy program.
In November 2013, the two sides signed an interim deal –the Joint Plan of Action- that took effect on January 20, 2014 and expired six months later. They later extended the deal until November 24, 2014.
After failing to hammer out a lasting accord by the self-imposed November 24 deadline, the parties once again decided to extend the deadline for more seven months.