Iranian President: Resolving Nuclear Disputes Need Political Will
TEHRAN (Tasnim) – Iranian President Hassan Rouhani underlined that the disputes over Tehran's peaceful nuclear program are "completely political" and should be resolved through diplomacy.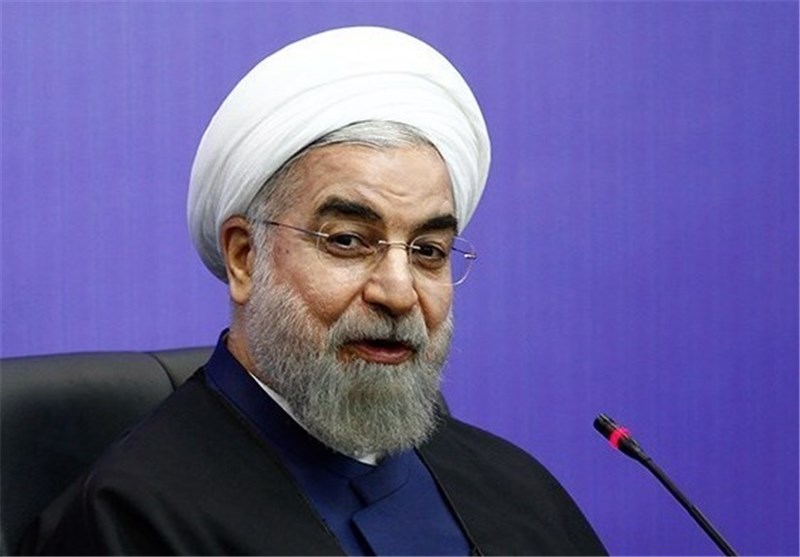 Speaking in a meeting with Portuguese Foreign Minister and Deputy Prime Minister Rui Machete on Monday, president Rouhani said the problems that remain between the two parties in the nuclear negotiations are neither legal nor technical.
"This is a completely political issue which needs to be resolved through the political determination and will of the two sides," he said.
"Of course, we have the determination to resolve the issues promptly," the Iranian president added.
President Rouhani also described unilateral sanctions and pressures imposed on Iran as " a double-edged sword" which harms the two sides."
Elsewhere in his remarks, Rouhani described relations between Tehran and Lisbon as age-old and said the Islamic Republic can link Portugal to the Middle East region.
He added that Lisbon can also play a major role in connecting Iran to Europe and other Portuguese-speaking countries, including some African and Latin American nations.
He also pointed to reciprocal visits by the two countries' officials over the past year and described the Portuguese foreign minister's trip to Tehran as a prelude to further expansion of ties.
Machete, for his part, emphasized that his country is keen to strengthen bilateral ties with Iran, adding that today, there is an opportunity to promote the relations.
The Portuguese foreign minister highlighted the significance of nulcear talks between Iran and the six world powers, reiterating that the European countries are trying to make the negotiations yield results as soon as possible.
Iran and the Group 5+1 (Russia, China, the US, Britain, France and Germany) are in talks to hammer out a final agreement to end more than a decade of impasse over Tehran's nuclear energy program.