Iran Makes Warplane Landing Gear Test Apparatus
TEHRAN (Tasnim) – Iranian experts manufactured the first homegrown testing equipment that closely mimics the extreme situations a military aircraft's landing gear and tires experience in service.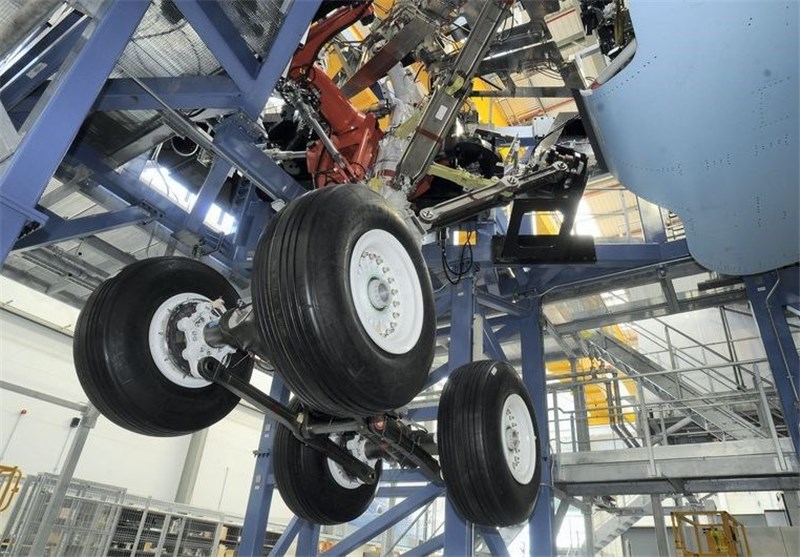 The new indigenous product is used for testing the landing gear of the country's F-5 fighter jets.
The testing machine would also enable Iran to save huge amounts of money as the plane landing gears were already transferred to the foreign countries that have the technology needed to conduct these tests accurately.
The seven-meter high equipment can conduct static and fatigue tests on the fighter jet's landing gear, wheels and tires to ensure the components can withstand worst-case landing conditions and will not fail after being installed beneath the aircraft.
After obtaining the technical know-how to produce the landing gear testing machine, Iranian aeronautical experts are ready to produce such apparatus for other civilian and military aircraft of various types and sizes as well.